Mali: Former President Ibrahim Boubacar Keita rushed to hospital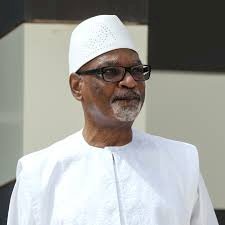 The ousted president of Mali, Ibrahim Boubacar Keita has been admitted to a private clinic in Bamako for health care, Russian agency Sputnik reported citing close sources.
According to several sources, IBK, released last Thursday by the military coup after arresting him in the August 18 coup, was taken to a clinic on medical grounds. Sources say Keita, 75, was not immediately known. It is not known if he would be taken abroad for treatment.
Last month's coup put an end to months of protests by the Malian population demanding the president's resignation and denouncing widespread corruption in the country. Following the putsch that took place after a mutiny in a Kati camp, IBK announced his resignation and the military who took power called for a rapid transition. The negotiations are still ongoing two weeks later.
Beninwebtv