LP Presidential Spokesman, Others Dump Obi For Atiku
The Spokesman of the Labour Party (LP) Presidential Campaign Council in North East, Muhammad Pantami, other officials, and their supporters have left the party and…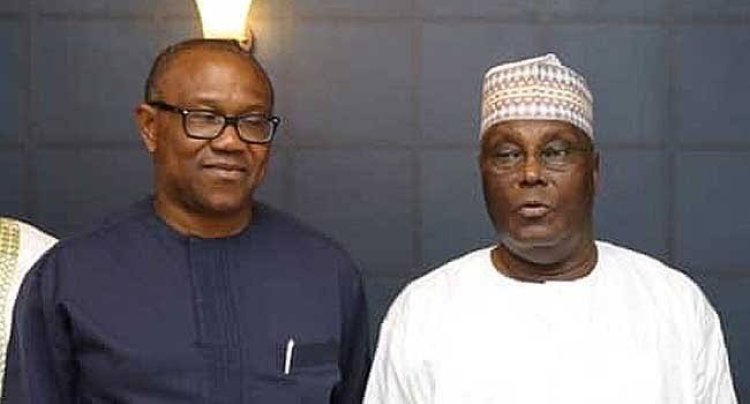 The Spokesman of the Labour Party (LP) Presidential Campaign Council in North East, Muhammad Pantami, other officials, and their supporters have left the party and moved to the Peoples Democratic Party (PDP).
Addressing a press conference yesterday in Bauchi Pantami flanked by other officials of the LP, Campaign Council declared their support for PDP Presidential candidate Alhaji Atiku Abubakar.
He said that they decided to dump LP and its presidential candidate Mr. Peter Obi for lack of internal democracy, tribalism, and godfatherism, saying, "Based on the aforementioned issues raised, we the leaders, stakeholders about four million voters in the North East states of Taraba, Adamawa, Bauchi Gombe, and Borno resolved to quit from the LP and resolved to declare our full support to Alhaji Atiku Abubakar of the PDP," Pantami said.
He explained that the mainstream politicking decisions of the party and the presidential campaign council are tilted towards a particular region, the southern part of the country, thereby sideling northerners.
"We the northerners constitute about 65 percent of the voting in the presidential election, our members are totally not satisfied with this situation. Despite the fact that the north has a greater percentage of voters, this problem of sideling persists, the current situation calls for action," Pantami said.