Govenor Zulum visits Muna IDPs camp, sympathises with victims of fire incident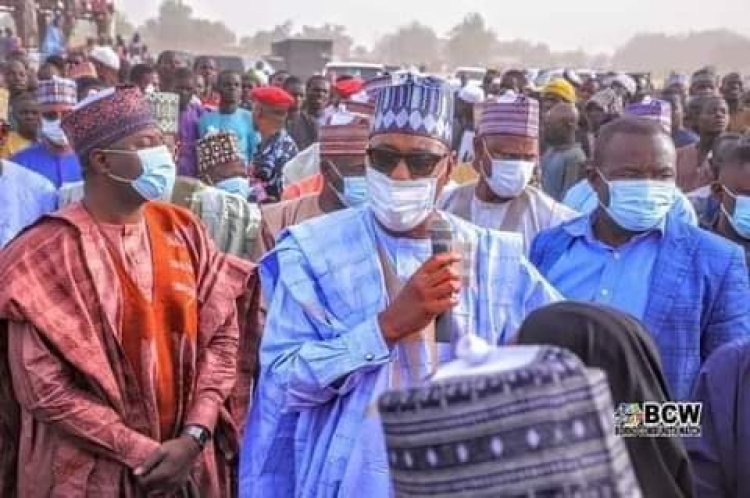 His Excellency Prof. Babagana Umara Zulum was at the Muna IDPs camp this evening, where he sympathised with victims of the inferno which razed some shelters during the week.
While addressing the people, the Governor called on them to be rest assured that, their relocation is near despite scarce resources available to the Borno state Government. That, the government in collaboration with the federal government and other humanitarian partners will provide the necessary mechanisms to make resettlement possible to near by towns such as Ngwom or other temporary location to decongest the population.
He also stated that, the government is trying to resettle the people to their communities to enable them re-establish their lives and discipline to safe guard the moral upbringing of their children and also allow their post displacement host communities develop by decongesting its population.
Finally, he condoled the family that lost their 2 year old to the incident and sympathised with other victims. He directed the submission of details of the actual number of affected households for proper intervention.
Also the Director General of SEMA, Hajiyà Yabawa Kolo briefed the Governor on the extents of the damages...
The Governor condoled the families of deceases and urged them to handle fire with extra cautious. He assured to provide relief materials to cushion their hardship after the comprehensive list of the affected ones captured & obtain from State Emergency Management Agency.