Gambia:Japan to Build New Modern Hospital in Brikama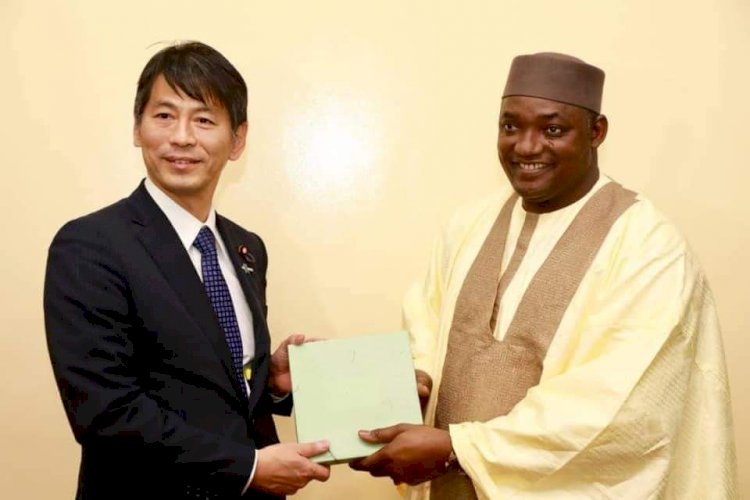 Friday witnessed an interesting line of events at the State House in Banjul. Besides the commissioning of the ambulances, His Excellency, President Adama Barrow also received in audience the Parliamentary Vice Minister of Japan and Special Envoy of the Prime Minister of Japan, His Excellency Kenji Yamada.
Mr Kenji was accompanied to the State House by the Minister of Foreign Affairs, International Cooperation and Gambian's Abroad, Dr. Mamadou Tangara.
During a closed-door meeting, the Parliamentary Vice Minister of Japan revealed his government's plans to build a first class health facility in Brikama to support the primary healthcare agenda of The Gambia government .
President Barrow in receiving the delegation expressed delight at the Japanese support, particularly, in the areas of agriculture and fisheries. He reiterated that the entire government machinery is focused on delivering life changing initiatives that would remarkably improve the wellbeing and welfare of everyone in The Gambia.
The delegation held closed door talks with President Barrow on matters of multilateral and bilateral cooperation, aimed at strengthening partnership between the two governments.