President Barrow Commissions Gynaecological Centre at Edward Francis Small Teaching Hospital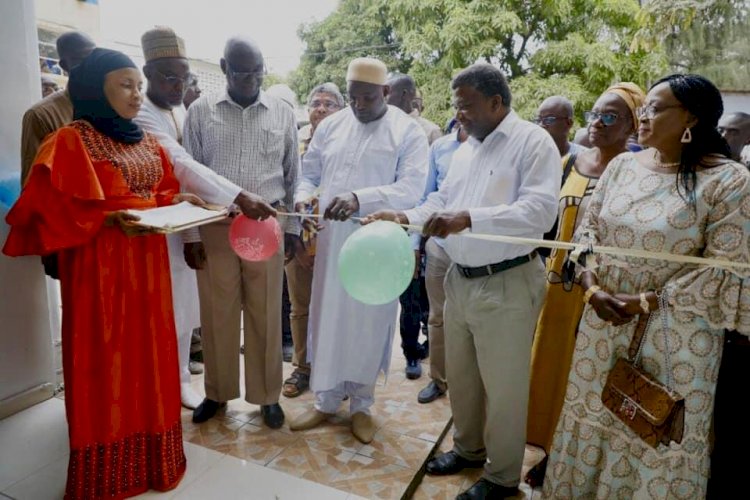 As he marks the last leg of his ongoing countrywide tour, President Barrow on Sunday evening inaugurated a refurbished Gynaecology Ward that is now upgraded into a one-stop centre for all Gynaecological diagnosis and treatment.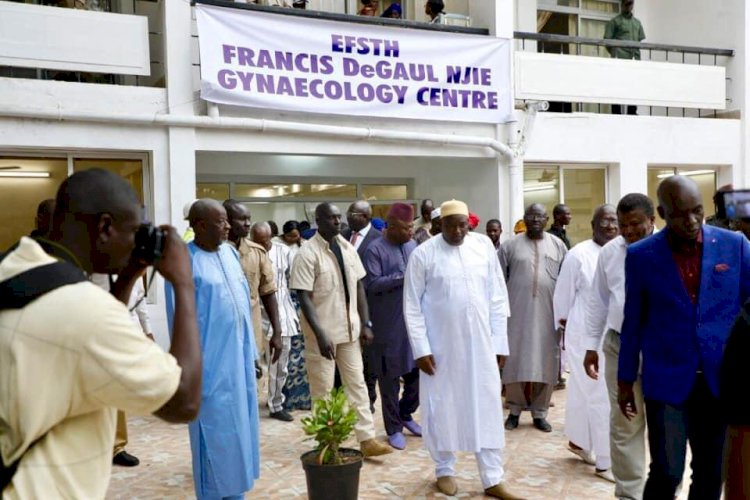 Following the ceremonial ribbon cutting, the Minister of Health, Dr. Ahmadou Samateh, assisted by the staff and board of the hospital as well as the family and board members of the Francis Njie Foundation, led the president on a conducted tour of the facilities.
The centre is equipped with the latest state of the art machines that will enable doctors to conduct tests, diagnosis, treatment of the most complex forms of gynaecological complications.
The hospital acquired a latest surgical and diagnostic machines from the embassy of the People's Republic of China and the Francis Degaulle Njie Cancer Foundation - a Gambian family foundation. Francis Njie, in who's name the foundation was set up, was a promising Gambian scientist who died young as a result of cancer.
The President was informed that the centre's refurbishment and upgrading was fully funded by the government at the tune of D3.2million. The hospital's maintenance team, a 45 member unit, implemented the contract to save costs and maximise resources to cover the upgrading of additional units in the hospital.
President Barrow expressed delight at the improvements that will now ensure Gambians have access to essential medical services within the country at minimal costs.
"Many Gambians go to Senegal to seek such specialised treatment that costs up to CFA Francs 1million. With this centre, we are sure of greater access by greater majority of our people to first class, specialised health services," President Barrow said.
Chairman of the hospital board, Dr Adama Sallah expressed delight in the transformation at the gynaecology unit, while urging the government to invest in more specialists' training to keep up with modern health care services.