Gambia govt urge on Senegal 'to give peace a chance'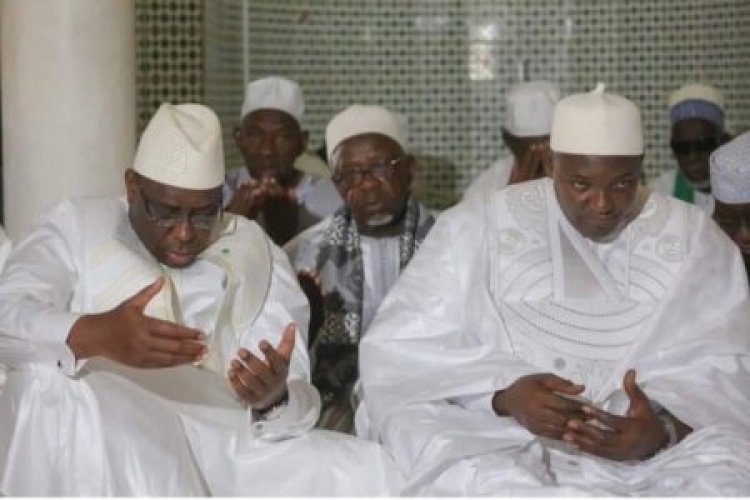 The Gambia government, headed by President Adama Barrow, has called on Senegalese President Macky Sall to intensify efforts in calming the volatile unrest in Senegal, urging the people of the country to give peace a chance.
Senegal has been gripped with political unrest since the conviction in absentia of popular opposition leader Ousmane Sonko to two years in prison for 'corrupting the youth'.
On Thursday, BCC reported that nine people were left dead following clashes between security forces and protesters. The death toll has since reportedly risen to 15.
"The Gambia Government noted with utmost concern recent developments in the sister Republic of Senegal, home of 'Terranga', renowned for its peacefulness and peacemaking.
"Conscious of the shared deep-rooted history, The Gambia Government calls on our Senegalese brothers and sisters to give peace a chance and actively participate in the ongoing inclusive political dialogue," the Gambia government says in a press release.
The Gambia government further adds: "… We encourage His Excellency President Macky Sall to intensify his ongoing efforts in finding a negotiated, peaceful and durable solution."
The Gambia government says it believes with Senegal's "strong democratic institutions and proven track record as a respected negotiator and peace builder in the sub-region", it will peacefully put an end to the current chaos.
"President Adama Barrow and The Gambian people strongly believe that the Senegalese Government would peacefully resolve the current situation in true Senegambia fashion of dialogue, mutual respect and reconciliation."
The Gambian president, on behalf of the government and Gambian people, expressed condolences for the lives lost, the press release says.