Fudeco receives written acknowledgement of our complaint to the United nations organisation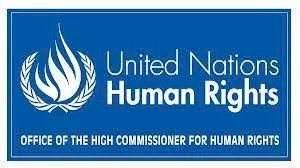 Following our watershed verbal report to the United Nations on the systematic, persistent demonization, mass killings and discrimination of pastoralists in Nigeria on 30th April 2021, we made a written submission accompanied by evidence (photos, videos, reports, links, media reports etc.). We are pleased to report to our members and partners that we have received a written acknowledgement of our complaint from the UN.
Our report covers concrete examples of atrocities including: killings of old men, children and women, destruction of properties, killing and maiming of cattle, grazing bans, collective punishment, restriction of pastoralists from relocating to states of their choice even when escaping being killed, refusal of public services etc. We submitted details of cases from Anambra, Ebonyi, Oyo, Adamawa, Zamfara, Kaduna, Taraba, Imo, Plateau and Niger states. We also reported the unconstitutional grazing bans, a de facto ethnic cleansing of Fulani pastoralists in Benue, Taraba, South-West and the South-East.
We call on all well meaning and seriously minded Fulbe of goodwill to join hands with FUDECO in consolidating and sustaining the gains we are making in fighting for the rights and development of pastoralists in Nigeria. Those who cannot actively intervene are called upon to support financially and intellectually so we can represent Fulbe effectively with dignity once and for all. We are apolitical and interested only in genuine progress of the Fulbe. We cannot make progress if we keep doing things the way we always did it before and rely on ineffective and unsophisticated methods. Pastoralists are facing existential threats by the hour and time for speeches is over. What is needed is serious action. Here below is the acknowledgement:
---------------------------------------------
Dear Sir/Madam,

We hereby acknowledge receipt of your communication submitted to the Complaint Procedure of the Human Rights Council.

Please read carefully the following important information:
The complaint procedure of the Human Rights Council addresses consistent patterns of gross and reliably attested violations of all human rights and fundamental freedoms occurring in any part of the world and under any circumstances. If your communication does not refer to a case that appears to reveal a consistent pattern of gross and reliably attested violations, please consider submitting it to other human rights complaint mechanisms such as United Nations treaty bodies or special procedures.
The Chairperson of the Working Group on Communications, together with the Secretariat, will undertake an initial screening of communications received, based on the admissibility criteria, as contained in paragraph 87 of the annex to Human Rights Council resolution 5/1 of 18 June 2007. Manifestly ill-founded or anonymous communications shall be screened out. All other communications, which have not been screened out, shall be transmitted to the State concerned, so as to obtain the views of the latter on the allegations of violations.
Please note that, owing to the large number of communications received, the consideration of a communication may take time. For the same reason, the Secretariat of the Complaint Procedure will only respond to you if your communication:
• refers to a case that appears to reveal a consistent pattern of gross and reliably attested violations;
• gives a factual description of the alleged violations;
• refers to a case where domestic remedies have been exhausted, unless it appears that such remedies would be ineffective or unreasonably prolonged;
• is submitted in one of the six official languages of the United Nations (Arabic, Chinese, English, French, Russian or Spanish;
• has not already been dealt with by the complaint procedure;
• is not being dealt with by a special procedure mandate holder, a treaty body or other United Nations or similar regional complaints procedure in the field of human rights.
If your communication lacks some essential information or the facts of the case or the alleged violations, as presented, are not sufficiently clear or detailed in order to enable the Chairperson of Working Group on Communications to consider your complaint, we will contact you with a request for further information.

Yours sincerely,
Secretariat of the Complaint Procedure of the Human Rights Council