French Foreign Minister Clarifies:President Macron did not congratulate Alpha Condé for the moment ''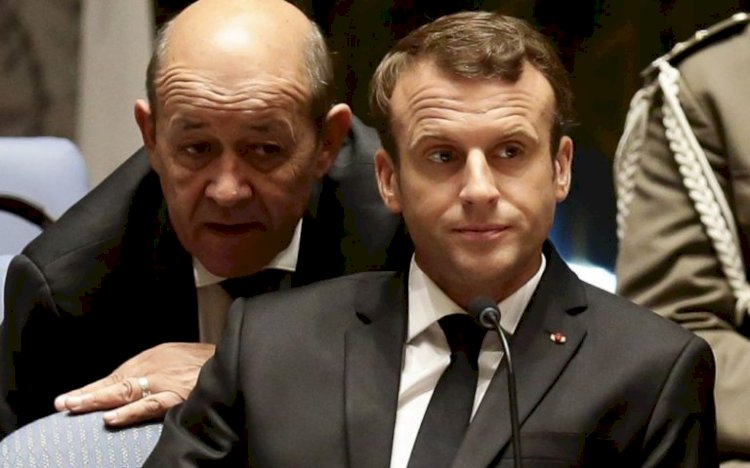 During a hearing at the National Assembly, the French Minister of Foreign Affairs was questioned by Frédérique Dumas, MP for Hauts-de-Seine, on the congratulations that President Emmanuel Macron addressed to his Ivorian counterpart Alassane Ouattara.
The parliamentarian, a member of the Libertés et Territoires (LT) group, said she did not understand the approach of the French head of state who congratulated President Ouattara on his re-election, while failing to do so for Alpha Condé.
"Do you find it normal that the French president congratulates the president of another country on his re-election when the latter was made in defiance of the constitution?" Do you find it normal that the President of France should be able to distribute good points according to his interest at the time? 'She asks the French foreign minister.
In response, Jean-Yves Le Drian said that he "absolutely does not equate the posture regarding Côte d'Ivoire with that regarding Guinea Conakry. You have to be very clear. In Guinea Conakry, there has been a reform of the Constitution to allow President Alpha Condé to stand for office beyond the two terms of office. The elections took place, there were some complications. There were difficulties following these elections ".
'' The referendum which had led to the change of the constitution itself had been marked by violence. Therefore, we consider that it is up to President Alpha Condé to take openness gestures to ease the tensions that still exist in his country at this time, "said the Minister of Foreign Affairs.
As for the Ivory Coast, he insists, '' President Ouattara had publicly and very concretely announced his desire to step down after two terms. It turns out that Mr. [Amadou Gon] Coulibaly, the candidate who was to represent Mr. Ouattara's party for the election, has died, he was campaigning. One cannot suspect Mr. Ouattara of having organized all this for himself "".
Recalling that the former prime minister died a month and a half before the election, the French foreign minister said that President Ouattara had represented himself "in front of this particular situation. It's his choice. But it is not at all the same constitutional arrangement in Guinea '.
That is why, he said, President Macron congratulated Mr. Ouattara on his re-election, but has not congratulated Mr. Alpha Condé yet. Let us be clear on this subject. We hope in Côte d'Ivoire that the opening acts can be done. Overtures have been made to President Bédié. There have been some opening announcements about Mr. Gbagbo. We hope that President Ouattara will continue in this logic. We hope that it can lead to a more peaceful situation in this country ".
Boussouriou Doumba, for VisionGuinee.Info