EID-EL-MAULUD : GOV. BELLO FELICITATES WITH MUSLIMS, CHARGES THEM TO EMBRACE PEACE, PRAY FOR NIGERIA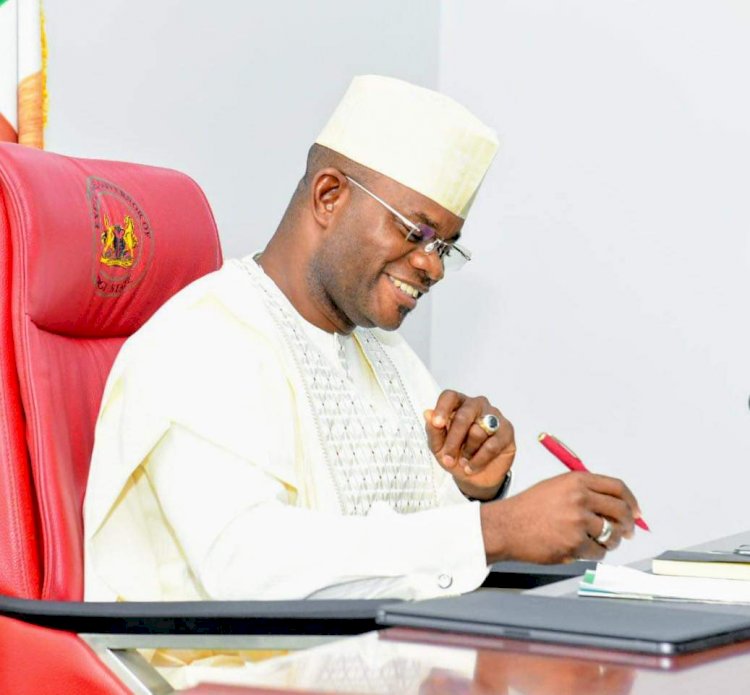 Kogi State Governor, Yahaya Bello has felicitated with Muslims in the state and across the world over this year's Eid-El-Maulud celebration, urging them to embrace a life of peace and eschew all forms of violence.
The Governor also called for intensified prayers and sober reflections on the challenges confronting the nation, noting that through our collective prayers for country and its leaders the efforts at sustaining peace, unity and progress would be fully actualized.
The Governor gave this charge on Thursday in a press statement by his Chief Press Secretary, Onogwu Muhammed in commemorating this years' occasion of Eid-El-Maulud celebration.
He stated that Prophet Muhammad (SAW) in his lifetime preached peace and also lived peacefully without respite to any individual or religion, noting that true followers of his teaching should imbibe such act.
Governor Bello also asked that youths across the state and nation to remain committed to the lofty dreams of one Nigeria as they remained peaceful and orderly in their conducts, affirming that these were principles that could guarantee progress and development in the country.
The Governor similarly expressed his administration's commitment to ensuring the safety of lives and properties of its citizens and a continued promise to frontier more developmental strides that would be beneficial to all and sundry.