Caricatures of the prophet:The truths of Macky Sall to Emmanuel Macron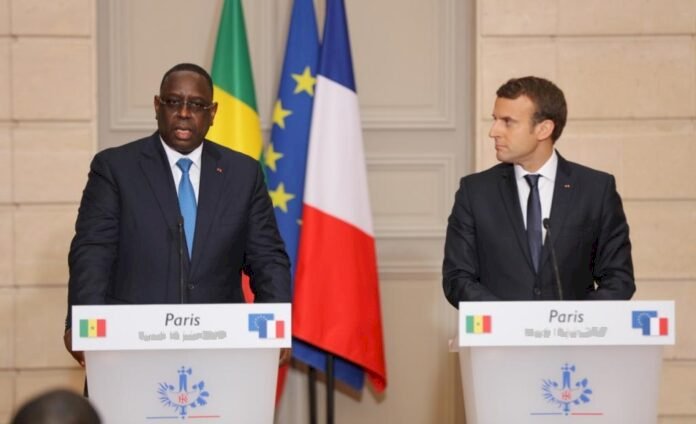 The head of state, Macky Sall, waited until he was in Paris, in front of Emmanuel Macron, to give his thoughts on the question of terrorism and the accusing finger pointed at Islam. He took part in the official ceremony of the Paris Forum on Peace and Security with the French President, the Director General of the IMF and the President of the European Council.
"We have to accept the differences, but move together towards what we want to build together. This is how I see the platform that we can put in place to fight together all those who are against these common values ​​that we can develop and who feed on hatred and the discourse that wants to create a hegemonic discourse, which want to justify their crime by using religion, while Islam is the first victim.
Because coming to find people in a mosque, you put a bomb to kill them, you can't call it Islam. Or come to a church to kill Catholic worshipers while Prophet Mohammad (pbuh), while in Medina, hosted in his mosque people who were looking for a prayer area.
It should not be said that Islam, in any case the Islam that we know in Senegal, which is a tolerant Islam, which we assume, cannot go in this direction. But, we also want there to be tolerance towards tolerant Islam, well to fight terrorism. We are together in Mali and in many theaters, if we have to fight against these extremisms, but we also have to respect difference. Just to be able to talk with other communities.
Because not everyone is at the same level of understanding, not everyone has the same understanding of phenomena and subjects. SO goes the world. But we still have to build our common identities and build the common identities that can allow us to go together. And I think that is essentially possible. "
Source Senenews