Bauchi Governor rejects state police; sets up security trust fund to empower traditional rulers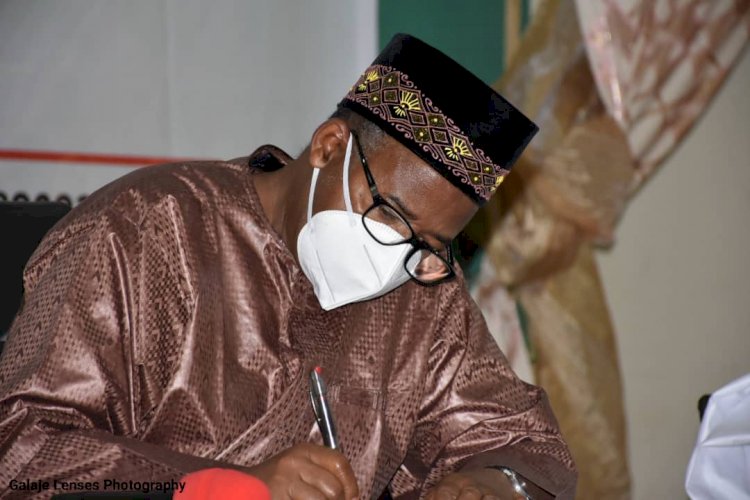 Bauchi Governor
Bauchi state Governor, Bala Mohammed said his administration would not accept the idea of constituting State Police in due to its implication.
The Governor was responding to the request of the Emir of Ningi who pleaded with the governor not to accept the idea of State Police in Bauchi as according to him, it will increase criminal activities in the state.
Instead, the Governor announced the resolve of his administration to set up a Security Trust Funds to empower traditional leaders to address insecurity in their domains.
The Governor was speaking while receiving members of Misau and Ningi Emirate Councils on Sallah Homage at Council Chamber, Government House Bauchi.
Governor Bala Muhammad pledged to use traditional institutions as part of efforts to ensure the maintenance of peace and security in the state.
He assured people of Misau Emirate that in addition to award of road rehabilitation, the present administration would improve health and education sectors in the area.
Senator Bala Muhammad who expressed dissatisfaction with the involvement of traditional institutions during the last general elections in the state, cautioned them against political interference in order to maintain their image.
The Emirs of Misau and Ningi Emirate Councils, Alhaji Ahmed Sulaiman and Alhaji Yunusa Muhammad Danyaya who led the delegation reaffirmed their loyalty and support to the administration of Governor Bala Abdulkadir Muhammad.
The Emir of Misau, Alhaji Ahmed Sulaiman had used the medium to request the governor of the need to extend road rehabilitation from Misau to Damban to alleviate the sufferings of the affected communities.
On his part, the Emir of Ningi Alhaji Yunusa Muhammad Danyaya appealed to the governor to consider the emirate in the award of projects, especially township roads and opportunities for political appointments
Source :/wikkitimes.