Ayu Can't Lead PDP Campaign In Rivers – Wike
Rivers State Governor, Nyesom Wike, said the National Chairman of the Peoples Democratic Party, Dr Iyorchia Ayu, cannot lead PDP campaign in the state. Wike,…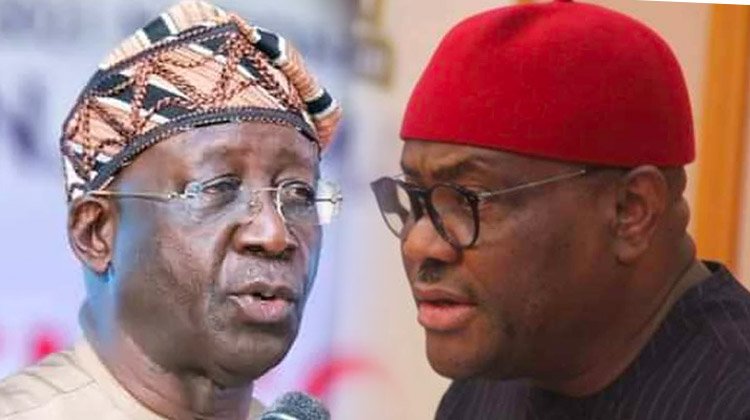 Rivers State Governor, Nyesom Wike, said the National Chairman of the Peoples Democratic Party, Dr Iyorchia Ayu, cannot lead PDP campaign in the state.
Wike, who spoke on Saturday at the PDP campaign flag-off attended by the G-5 governors at Adoki Amasiemeka Stadium, Igwurita Ali, in Ikwerre Local Government Area of the state, said Ayu has no moral justification to lead the campaign team of the party in Rivers.
He said leaders of the party in the state had the capacity to lead campaign for the state.
"I believe in party, I believe in equity, fairness and justice. Ayu cannot lead PDP campaign in Rivers State. If you want to take me to court I will challenge you. Ayu is corrupt and he cannot lead our campaign, we are hurt.
"Ayu has not stayed one year in office and you said you are fighting corruption. If you like you insult me as you like but the truth must be told. I will not support anybody that says no other person from other ethnic group will be President of Nigeria," he said.
Wike commended President Muhammadu Buhari for approving the release of funds owed the state, saying that it was the money approved by the President that he used to execute some projects in the state.