An Open Letter to President Muhammad Buhari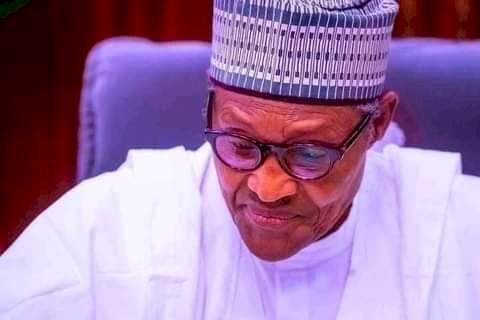 The Naked truth
An Open Letter to President Muhammad Buhari
You Excellency,
I write this letter to you faithfully on the battered security situation which keeps soaring on daily basis in Nigeria, North in particular. Never has there been a time when the need to tell you the unalloyed truth has been felt better than now and we'll keep echoing until we are able to restrain you from joining "College of Stupid People" who prefer to chew their index finger in collosal but irredressable regret after misusing a given opportunity.
To communicate my concerns, I highlight as below:
Democratic theory has it that, government is enthroned by people and therefore must be government for the people and by the people. In a layman's language, a responsive government ought to mobilize commitment towards providing lasting solutions to problems enmeshing its people. And in doing so, the approaches or action plans should be in the best interest of the majority of the people.
Mr. President Sir, I can unequivocally state that, majority of Nigerians, Northerners in specific have felt the need for you to unconditionally disengage the serving service chiefs not only due to their retrogressive performance in curtailing the persistent insecurity menace which has bullied out their earlier gains by a wide margin, but also because of promotion standstill that exists in the military quarters which diminishes morale of soldiers in theater operation. One is left pondering upon
what rationalizes your thinking to crisscrossing democratic ideal of listening to the voice of your people by unilaterally allowing the military bosses to overstay. It's unarguable that, hitherto, the service chiefs are intellectually recessed, tactically bankrupt, energetically exhausted and enthusiastically worn-out. This is clearly evidenced in their operational capacity and threat responses. They are most often defensive and rarely offensive.
My worries climaxed when your opinion was televised on NTA concerning the nation's security situation, wherin you showered accolades and applauds to the chiefs and rated them as the best. A question emanates: how did they became the best hands despite nonplummeted escalation in security threats in the north and perhaps across the state?
According to the Global Terrorism Index (2020) Nigeria is ranked the third most impacted nation by insecurity out of 163 countries. By interpretation, Nigeria is the worst affected country by terrorism in the whole Africa.
On 28 Nov., 2020, Daily Trust reported that, within a span of eleven months over 1,570 people were taken away by Kidnappers and over 311 million naira got wasted as ransom.
Freshly, today, 29 Nov.,2020 Tribune and Punch print media reported that, more than 43 persons were gruesomely murdered in Borno while working right in their own farms. What a dreadful situation when people's farmlands turns their graveyard!
Sanya Ogunbiade of Daily Trust reported a very irking news that, our security operatives have become too lousy to the extent that they bid farewell to and wished well families of the kidnapped ABU students as they head into forest to settle ransom demanded. Similarly, a survivor eyewitness recounted that, he was depressingly dejected when he heard voices of security operatives shouting "oh they don take him woo" as kidnappers picked commuters courageously like chickens along Kaduna/Abuja highway. I believe I am not over-bloating if I say that the security news reported on daily basis is too horrisonous.
Sir, if that is the case, how then do you justify the full-scale capacity of our security chiefs towards flattering the insecurity curve that warrant their overstay?
Mr. President, relying on a question you once threw to Governors, asking how were they able to sleep while their subjects were not been paid their salaries? I ask similarly thus;

(1) how do you imagine your feeling if your daughters; Hanan and Zahra got raped and disvirgined by obscene bandits prior to their weddings?
(2) how would your heart manage to accommodate the agony of seeing your darling wife, H.E. Aisha, being coarsely dragged and forced to trek by feet 3km through an unkept bush?
(3) how do you estimate your despondency assuming your gentle Yusuf is gun down innocently to a corpse?
Sir, the above questions describe real experiences of two daughters of an anonymous, Prof. Bako of ABU, Zaria and Comrade Rabiu Auwal (a Strong #Secure North Campaigner) respectively.
Sir, for long, our hearts have anguishingly ceased to beat normally due to insecurity reverberating consequences which we foresee in the short and long runs.
Sir, as a beneficiary of poorman's sacrifice and committed love, have you cared to carryout a self-assessment exercise by quizzing yourself the following questions:
*a.* Do poor people have improved access to subsidized medical services?
*b.* Have I improved the quality and accessibility of education to the children of the poor masses?
*c.* Have I made food and necessity stuff available and affordable to my voters?
*d*. Have I performed the magic I promised to the masses of turningaround electricity and water supplies to better?
*e.* Have I eased transportation cost and its indirect lags within this six years of my tenure?
*f.* Have I decapitated general living cost of Nigerian masses
*g.* Have I enhanced purchasing power of my subjects?
*h.* Are poor people really not unhappy with my leadership? and Why are they (not)?
Mr. President, the most recent apex achievement that was delivered by your best military heads is promoting Army personnel who specializes in disputing all negative security reports and recounts despite overwhelming evidences.
Sir, before I hang up my pen, I have this note to drop: if this lackadaisical handling of security situation progresses rest be assured that, shame, disregard and dishonor would befall you the very day you sign out of the presidency. Indeed, your hand is deeply soaked in the blood of Northerners that oozes out every now and then. The presidential seat you sit on is floating over the bloodpool of your kinsmen.
Mr. President, be forewarned that, as you regroup shamelessly and selfishly, with vultures, like H.E. Governor David Umahi, Sen. Godwin Akpabio, Elisha Abbo and others ahead of 2023, victims of serial rapes, kidnapping, maiming, beheading, rustling and settlement blazings are also regrouping faithfully and spiritually to extinguish your fire of 'change' that comes with it nothing BUT torment and misfortunes.
I do hope that, the concerns raised will be accorded needed attention for the survival of our great nation
Thank you for reading.
Yours Truly
*Sani IDRIS*
sanidris2000@gmail.com
Department of Soil Science
Ahmadu Bello University
Zaria-Nigeria
29/11/2020