AMBAZONIA SEPARATISTS MILITIAS BURN DOWN MORE MBORORO HOMES IN CAMEROON.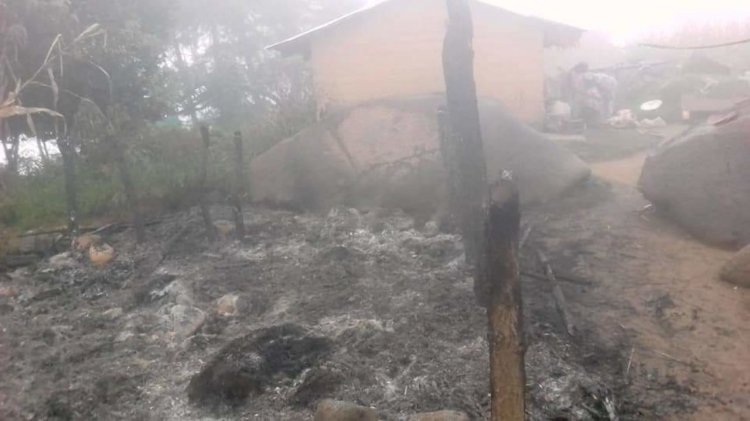 Amba boys from Ntamru area have burnt down the compound of Sule bi Bawa in Ntumbaw (Njiigajere) Ndu Sub-Division, Donga Mantung Division , NW Region. The burning took place on 21st August 2020 while the men had gone to Friday prayers.
The arson was carried out by a group of 16 Amba boys sent by their new so called General Boris after the Amba boys killed each other including their two previous leaders Taa and Fabrice. Boris is still suffering from an injury from their infighting.
Their new strategy is to attack soft targets to restore some semblance of dignity after their near extinction through infighting and military operations. They have already killed about 7 villagers on the previous day from their own farming communities including women. Not able to face the military they fight among themselves and kill villagers instead.
Our intelligence indicates that they were planning to burn more Mbororo compounds in Mbokop, Ndu and Ntumbaw area and to kill more local farming villagers.
We urge the military and the authorities to protect villagers both farmers and herders and for the villagers together with herders to jointly defend themselves and their properties.