Reno Omokri Mocks Obidients, Says Less Than 500 People Attended Obi's Osun Rally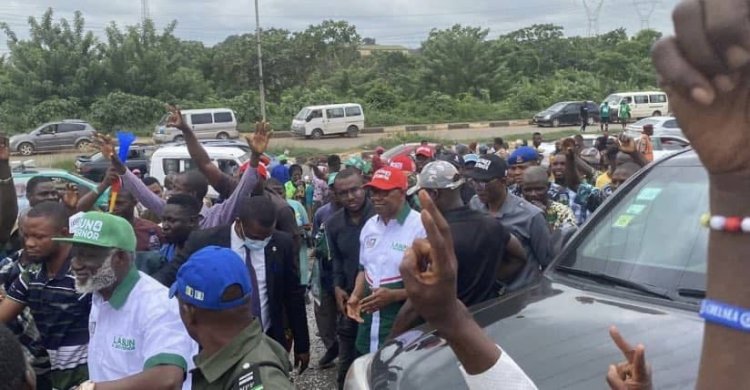 The party held a rally on Wednesday to campaign for Lasun Yussuf, its candidate in the election. Peter Obi, the LP Presidential Candidate, was in attendance.
While appealing to residents not to sell their votes, Obi advised them to collect money from vote buyers and then vote for the Labour Party.
He said Yusuf is competent and capable to be the next Governor of Osun.
Reacting, shortly after the rally, Omokri said: "Perhaps a bit more people could have attended this Labour Party 'mega rally'. If only the insults and threats of Obideints could be converted to votes. Oya, insult me."
Replying under his Tweet, a user wrote, "You are a very stupid man. Anybody can't send a crowd."
"Don't you think insults, like yours, are the reason less than 500 people attended your Obidient Labour Party rally in Osun?" Omokri replied the tweep.
Last Friday, Omokri accused Obi's fans of bullying, adding that the LP candidate should be held responsible if anything happened to him.
He chastised the former Anambra Governor for describing himself as a pilot and other Presidential candidates as "mere drivers" in one of his latest interviews.