President Barrow inaugurates 200 million dalasis Gambia Embassy building in Saudi Arabia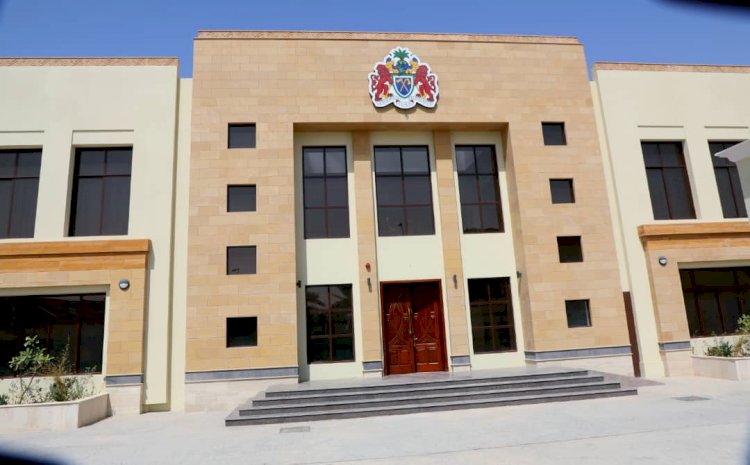 President Adama Barrow has inaugurated the country's embassy complex in Saudi Arabia built at the tune of over 200 million dalasis.
The president inaugurated the complex on Monday.
Speaking at the event, the president said: "In May 2017, I visited the project when it was at the initial stages, and have since been requesting for updates periodically from the Ambassador.
ALSO READ President Barrow tells OIC chief Gambia is on track to hosting OIC summit next year
"I am proud that the Government of The Gambia undertook to fully fund the construction of this beautiful edifice to provide a conducive and secure office and residence for the Embassy and the Ambassador, respectively.
"Even though it took seven years to accomplish the project, it is a more sustainable arrangement and a model that could save the country annual rent payments of up to one hundred thousand US Dollars ($100,000). Indeed, it was worth investing over four million US Dollars to own this magnificent building and its furniture.
"Now that it is successfully completed, I advise that good care be taken for the upkeep and maintenance of the buildings and all the equipment and facilities therein to safeguard and preserve the value of these very precious Government assets. The structures can certainly serve as a model for replication in other Diplomatic Missions abroad.
"I will encourage the Ministry of Finance to emulate this positive example to construct other embassy offices and residences in countries where we have landed property, such as Senegal, Sierra Leone and Nigeria."