Gambia:'Please forgive me': Police traffic chief King Colley apologises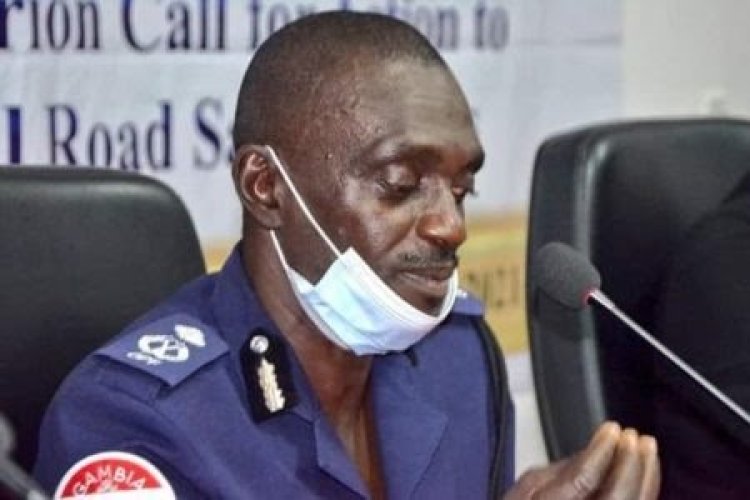 Police traffic boss Lamin King Colley has apologised for comments that has now angered some citizens.
A short video of Commissioner Colley went viral on Sunday where he is seen saying people are buying cars and giving it foreigners from Guinea or Guinea Bissau to drive them. He used Fula names while making the comments.
He has since come under fire for tribalist comments from Gambians including GDC leader Mamma Kandeh who asked him to apologise.
King Colley said in an audio message Monday evening: "First I want to apologise to all Gambians, particularly the Fulas whom I mentioned. The way things turned out are not how I intended them to be.
"The tribe Jola can mention and make jokes about is Fula and vice versa. There are many tribes in Gambia. I will never advocate for conflict.
"The Fulas respect and appreciate me. So I beg you. No one is perfect, sometimes he will say things and think they are okay when they are not.
"So I withdraw my statement and apologise and I beg your forgiveness. No one asked or instructed me to make the comments."