Cybercrime: 7 Nigerians arrested and placed under arrest warrant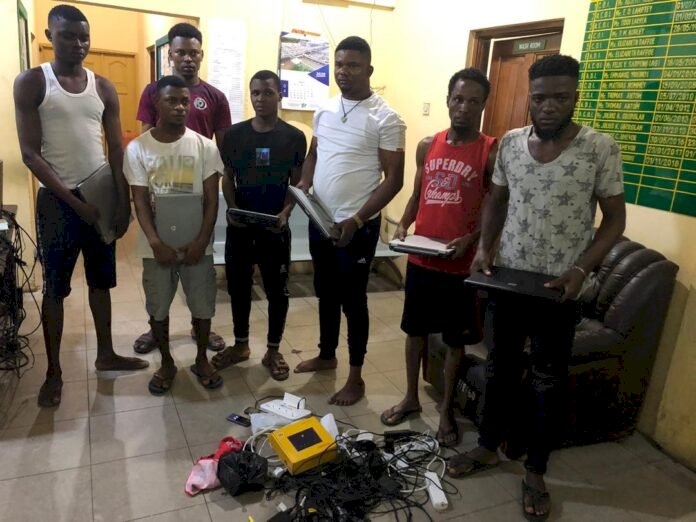 The Dean of the judges yesterday placed under warrant of committal, 7 individuals of Nigerian nationality who were active in organized gang scams on the Internet, the theft of digital identities, forgery and the use of forgery …
According to information from Liberation, Nigerian nationals Stanley Chisom Okoro, Frank Ogadi Emere, Ifeanyi Henry Ikem, Kenneth Chidiebere Akuka, Sunday Ephraim Nduchekwé, Uchechukwu Wisdom Olehibé and Obodo Chigozie Innocent were imprisoned.
The latter, who were housed in a R + 4 building in Yoff Apecsy, were active in organized gang scams on the internet, digital identity theft, forgery and the use of forgeries …
The technical findings made by the Special Division for the fight against cybercrime (Dsc) on their phones and laptops have revealed several compromising elements. Indeed, all the members of the group used several spoofed profiles on Facebook.
They pretended to be businessmen, American soldiers based in Syria, or affluent Europeans looking for adventure. From their headquarters in Yoff, they made several victims in India, Pakistan, Saudi Arabia, France …
A.K.C – Senegal7