Tabital Pulaaku Liberia Calls For Peaceful, Violent-Free Campaign; As NEC Declares Campaign Open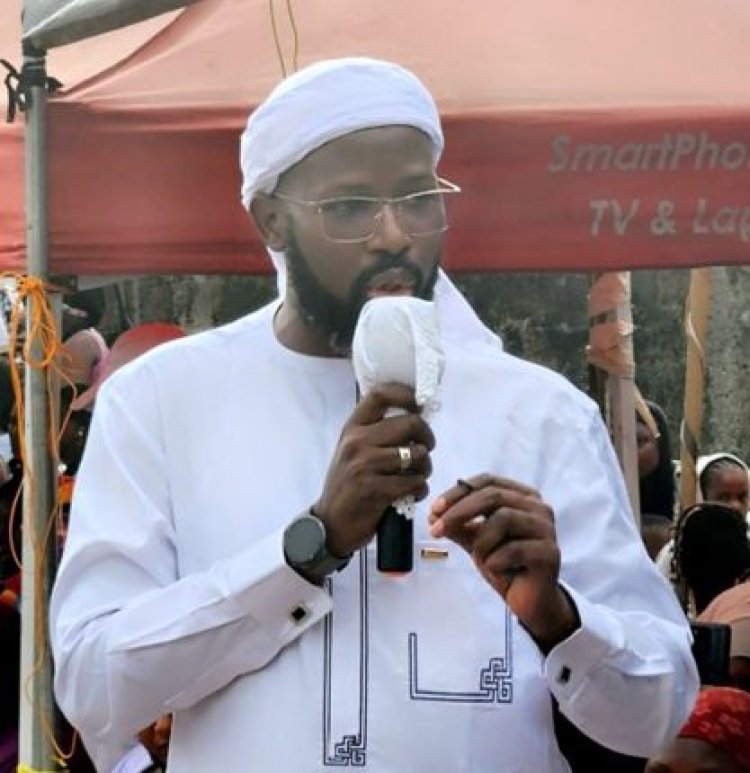 Tabital Pulaaku Liberia, a civil society organization headed by Youssouf Barry, is calling on all politicians and political actors in the ensuing October 10, 2023 general and presidential elections as well as the electorate to protect the peace by carrying out a peaceful, violent-free campaign and ensuring that their supporters and sympathizers do the same.
Tabital Pulaaku's call comes amidst the National Elections Commission (NEC) declaring campaign for the 2023 elections open on Saturday, August 5, 2023.
The President of the group, Youssouf Barry, emphasized the importance of maintaining the peace before, during and after the election, noting that without peace there would not have been any possibility of conducting election.
He used the occasion to warn the youth not to be lured into instigating violence to appease the political appetite of their candidates. He observed that, in many cases, the candidates are not seen during election violence; instead, they tap on the naivety of the youth by using them to occasion such unwarranted acts.
Barry said, "Liberia has suffered a lot, but has also recovered substantially. No one would love to go back to the dark days when people were coerced to flee their country and reside in refugee camps; therefore, no one should be the reason for Liberia to reverse into chaos and mayhem. We urge all parties and candidates of the 2023 general and presidential elections to prioritize peace over self-interest, because without peace they would not be aspiring for national leadership positions."
He underscored the need for every Liberian to denounce violence and jealously protect the peace. "Let us all serve as agents of peace, in the interest of our country, our only common patrimony," Barry further observed.
Meanwhile, Tabital Pulaaku has vowed to voluntarily engage in sensitizing the electorate about the importance of maintaining the peace, and collaborating with other civil society organizations to ensure that peace reigns throughout the campaign period, which runs from August 5—October 8, 2023.