Who is Hamayero Nana? This son of Adamaoua who wants to compete with Facebook
Who is Hamayero Nana? This son of Adamaoua who wants to compete with Facebook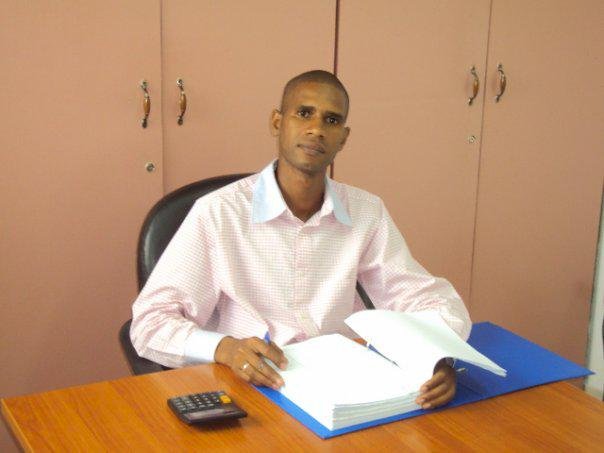 Hamayero Nana
This brave son of Adamaoua has created Bresdel, a social network that has nothing to envy to Facebook apart from its billion users.
Born in Ngaoundéré in October 1983, Hamayero Nana is one of those rare young people in the region of Adamaoua and even north to take an interest in new technologies. As an autodidact, he learned to code on the Internet and today lives his art. Chief Executive Officer of Universal Business Group, he lives in Douala with his wife and two children.
School and Professional Path
His school career takes place entirely in Ngaoundere, his hometown. He does all his primary studies at the Mabanga Public School. After obtaining his CEPE and entry ticket in 6th, he joined the former CES of MARDOCK (now Mardock High School). He will spend 4 years there to complete the first cycle. Once the BEPC and entry into the second pocket, he enrolled in second C at Bilingual High School Ngaoundere. He spent only a year there and dropped out of school to enter the professional world. In 2002, he was recruited at Fujifilm as a Chemist and Technician. In 2004, he was posted to Garoua-Boulaï to occupy the position of Fujifilm center chief of the city. He was then only 21 years old. His integrity and the sense of professionalism that characterize him, motivated his employers to appoint him Technical Director of the Agency of Nanga Eboko and the agencies of the Great North Cameroon. In 2007, he left Fujifilm to drop his suitcases at the Société des Moulins d'Afrique as a salesman. He will roll his hump in this company from 2007 to 2010, year in which, he launches his company Universal Business Group.
Love of the code
In 2010, after watching a documentary about the beginnings of Google, Hamayero Nana asked the question: "why not an African, why not me?". Thus begins a long and beautiful adventure in the jungle of programming. Once his decision to launch the Google African takes, he embarks on the search for courses and other learning tools of Web development. In 2011, he decided to create a website for his company UBG. Not mastering the whole process yet, he hires Sylvestre Donfack, a professional. Thus begins a long and rich collaboration with the latter.
Bresdel
Acronym of the terms "Business, Research, Education, Social, Dynamic, Exchange and Free", Bresdel is undoubtedly the project that is most dear to Hamayero Nana's heart. This social network, which has nothing to envy to Facebook apart from its billions of users and Dollars, is only 25% complete according to its owner. At only a quarter of its final project, Bresdel is proudly looking and already has features that satisfy its more than 30,000 users. For Hamayero Nana, Bresdel is a "Sharing, Dating and Exchange Center".
Current and future projects
In addition to Bresdel, this native of Ngaoundéré to realize with his team, dozens of websites for both national and international clients. We invite you to take a look at some of his achievements.
In terms of projects in prospect, Hamayero Nana dreams of opening "a training center for young developers in the far north to encourage little brothers to become autonomous and self-taught. Because for him, "we only share what we have."
Conseil aux jeunes
« Dans le monde de développement et de technologie, il faut d'abord avoir l'amour de ce qu'on veux faire avant de commencer. Car si on dit qu'on va le faire uniquement pour gagner de l'argent, on a perdu d'avance vu que ce travail demande beaucoup de temps et il faut être patient pour s'en sortir. Tu ne peux pas tromper le code et le code ne te trompera pas non plus. Donc pour réussir il faut surtout faire beaucoup de recherches car le code évolue tout le temps. Il faut aussi poser beaucoup de questions dans les forums»
Il ne nous reste qu'à lui souhaiter bon vent et nous inscrire massivement sur Bresdel
By: Oumarou Sanda