We Should be Proud of the Capital's New Look- President Barrow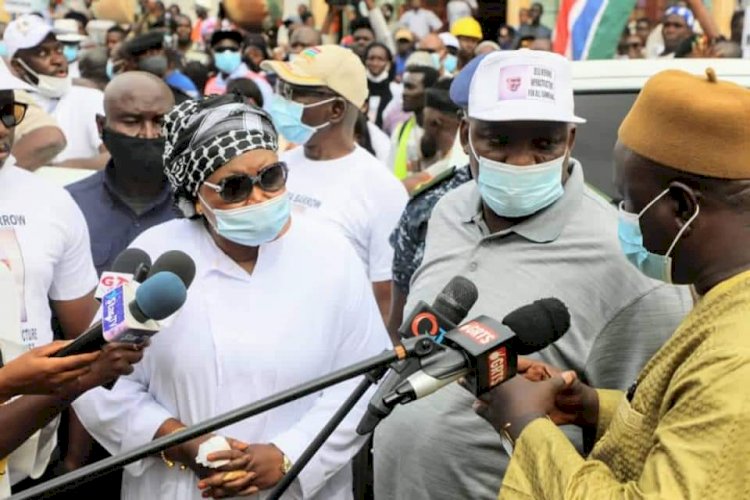 Accompanied by the Lord Mayor of Banjul, senior government officials and a throng of enthusiastic supporters, President Barrow toured the City of Banjul to assess the progress of the ongoing facelift of the Capital to a modern one.
Started in 2019, the rehabilitation is a government-funded project that seeks to fix the roads dotted with potholes, and poor drainage and sewage systems that residents grappled with for decades.
When he assumed office in 2017, President Barrow promised the people of Banjul that he would transform the City into a modern one. Four years into his Presidency, Banjulians are rejoicing at keeping the promise he made to them.
For President Barrow, the building of good road infrastructure is the cornerstone of development for any country, and we should be proud of the Capital's new look.
#PromisesMadePromisesKept