We Have Evidence Of Tinubu's Criminality – Melaye
The spokesperson of the Atiku Presidential Campaign Council, Senator Dino Melaye, has said that there are evidences of an alleged crime the Presidential Candidate of…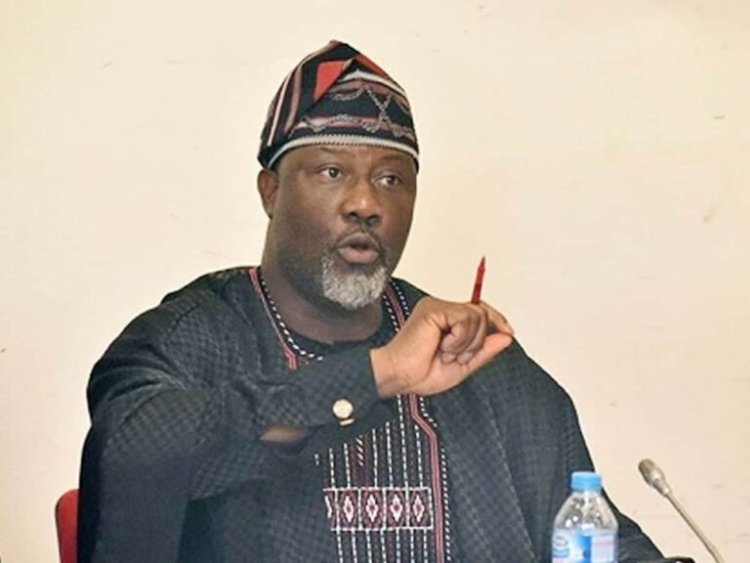 The spokesperson of the Atiku Presidential Campaign Council, Senator Dino Melaye, has said that there are evidences of an alleged crime the Presidential Candidate of the All Progressives Congress (APC), Bola Ahmed Tinubu, is being accused of.
Melaye was responding to Mike Achimugu's allegation against Atiku during an interview on Channels TV's Politics Today.
Achimugu had claimed to be a former aide to Atiku, the PDP presidential candidate.
He accused Atiku of using the Special Purpose Vehicles to usurp funds when he deputized President Obasanjo between 1999 and 2007.
But responding, Melaye said, "Atiku Abubakar is not the only former vice president of the Federal Republic of Nigeria. He is (one of) the most popular Nigerian(s) today on earth. People meet him on the streets on a daily basis.
"We travelled on the streets of London. People were stopping him to take pictures with him. So, you see Atiku Abubakar, take a picture with him and interact with him for some minutes and say you are his aide. That is not acceptable.
"What I am saying in essence is this: Every statement made by that boy (referring to Mike Achimugu) was sponsored by the APC to create unnecessary distractions. Festus Keyamo has gone to court and written petitions on his name.
"A man who needs to resign is the man who is not healthy. The constitution has said that for you to be the president of the Federal Republic of Nigeria you must be mentally and physically fit.
"Tinubu is not mentally and physically fit. We have evidence of his criminality. We have evidence of his indictment. What is he doing around saying he wants to be president?"