TOUCHING: Story of Manneh , a Black Soldier Who lost both Legs and  Arm in Afghanistan Battle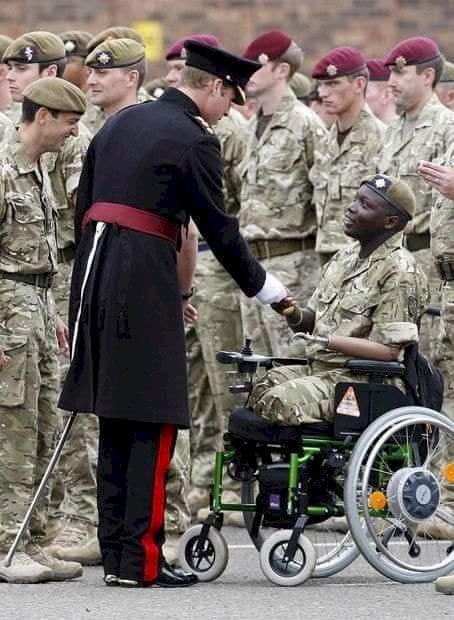 ----Lamin Manneh was among the Gambians in the British army who were deployed to Afganistan to fight the Taliban. Whilst on duty in 2010, he stepped on an improvised explosive device losing both his legs and his arm.
After surviving his injury, the former soldier said: "Getting injured was a shock. All I remember about being blown up is someone saying; "You're going to be alright," then I woke up in Birmingham."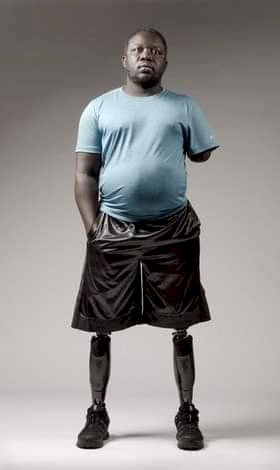 ---He continued: "I needed to be there for my family. If I sat moaning, what example would I be to my children? So I quickly got back to being determined."
Did Lamin lose his legs and an arm for nothing?
Following the withdrawal of Western troops in Afganistan, the Taliban took over the country this week and they are now preparing to establish an Islamic government.
Some of Lamin's colleagues who fought in Afganistan said it was heartbreaking when they saw in the news that Taliban fighters have taken control of the presidential palace in Kabul.
Lamin lost both legs and an arm while protecting Afghan farmers from the Taliban.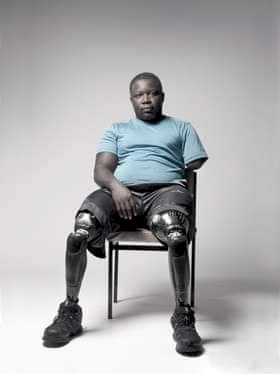 ---He told the BBC: "What happened to me was in 2010, New Year's Eve. We went to provide security for Afghan farmers because they were having trouble with the Taliban."
Lamin Manneh is a citizen of The Gambia.
*The former soldier is yet to speak on the chaos and collapse in Afghanistan.
#africanreportfiles
SOURCE: originally from What's On-Gambia