They're Dealing With Criminals To Sell Gambia': President Barrow Vows To Talk When The Time Comes About Party Leaders Ready To Sell Off The Nation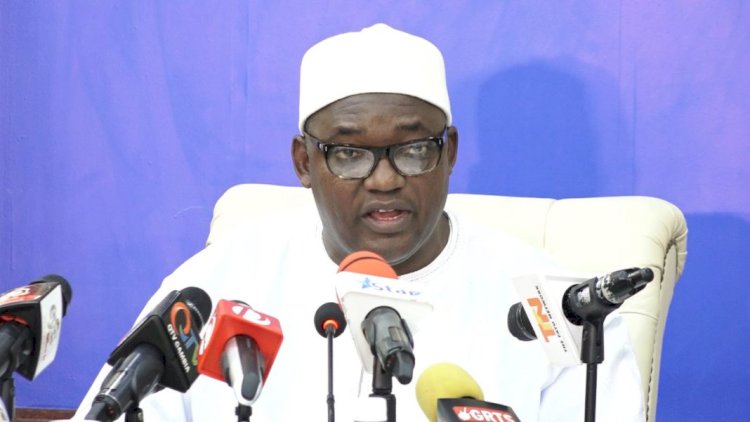 President Adama Barrow has charged that 'party leaders' are ready to sell off the nation, in extraordinary comments on Sunday.
The president in a meeting in Brufut on Sunday explained how some party leaders dealing with criminal businesspeople making 'big' promises to them. He said he has documents in his possession.
The president said: "Those fighting are doing it for their own interest. The time for politics will come and we will say things that are happening. People who are ready to sell off Gambia. We know a lot of businesspeople who are big criminals and they are dealing with them, making big promises to them.
"I have seen some businesspeople who they promise to hand the entire petrol trade when they win. And it's that same people who are saying that and that was what was happening in this country. We refused that and that is why they couldn't get any way.
"We have seen people who made documents with businessmen to sell positions. I have those documents and it's people who signed them and they're party leaders. They are into criminality with many businesspeople in this country. We sent away businesspeople in this country but they are dealing with all those people.
"The time I became president in 2016, the Narr called Muhammed Bazzi was the only person responsible for fuel importation, no one else other than him. It was a deal. They want to bring that kind of a thing again in Gambia.
"When the time for politics, we will say them. Let's just go. You know they say President Barrow doesn't talk but the time for talking will come. When the time comes, Billahi Wallahi if I talk, some people will flee this country or they tear up the ground and we bury them."