The new acting NPA MD, Mr. Mohammed Bello-Koko.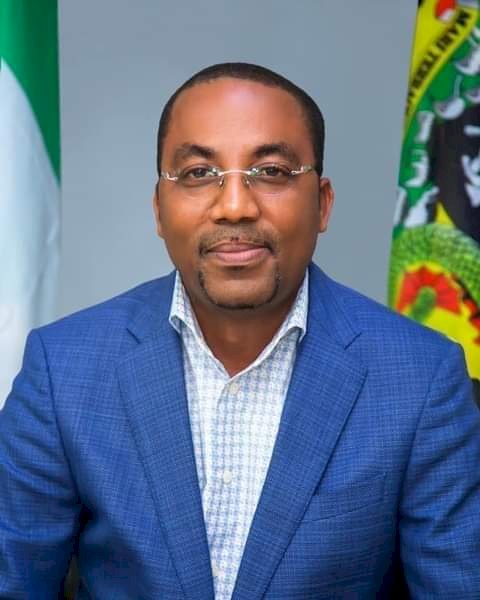 Mohammed Bello-Koko (Executive Director, Finance and Administration)
Mohammed Bello-Koko was born on the 25th March 1969 in Koko-Besse Local Government area of Kebbi State. He attended the Federal Government Collage, Sokoto for his Secondary education in 1986 before proceeding to the University of Sokoto for his first degree in Management Studies (B.Sc) in 1992. Mohammed continued at the Usman Danfodio University, Sokoto for his Master's degree in Business Administration (MBA) in 1995.
Mohammed Bello-Koko started his career with FSB International Bank Plc, Port Harcourt from 1996 to 2004 as Executive Trainee-Banking Operations. He rose to several positions amongst which are Banking Officer-Credit and later Senior Banking Officer-Senior Treasury Officer, Senior Banking Officer-Energy Sector (ENSEC) in charge of managing various oil & gas related multinational accounts and sub-contractors. He was Assistant Manager (Credit & Marketing) where he was Head, branch credit risk analyst, and later became Deputy Manager-Branch Manager/Marketing in charge of initiating, processing and monitoring of good quality risk assets, management of existing accounts and providing leadership Training.
He then joined Zenith Bank Plc in 2005 as a Manager-Team Head, Public Sector and Large Corporate. There again he rose to the positions of:-
Senior Manager- Head Public sector Group, where he supervised all the public sector teams in order to grow public sector business in the Rivers State.
Assistant General Manager/Zonal Head where he was Group Head for Public Sector and Zonal head in-charge of Branches under one of Rivers/Bayelsa Zones.
Deputy General Manager and Zonal Head which made him a member of the Bank's Executive Management team, a position he held since 2013 until he proceeded on leave of absence in 2015 before his appointment as Executive Director Finance of the Nigerian Ports Authority.
As a result of his leadership and contributions to the bank, his branches received several awards amongst which are
a) 2nd most Profitable Branch
b) Most profitable Branch Bank wide July 2015
c) The Best Group OGR and Taxes Collection Bank-wide in 2012
d) Best Branch in Deposit Mobilization (South-South) since 2009
e) Best Revenue Generation (South-South) since 2009
At various time between 2009-2015, Mohammed Bello-Koko was also named the Best Staff in Income (Revenue) Deposit Mobilization (S-S) from 2009-2015. Bello-Koko is a member of Nigerian Institute of Management (NIM) and the Institute of Strategic Management, Nigeria (ISMN). He has attended various causes at renowned International Institution and Training Centers.