The Gambia: Gov't named bridge after a canoe man used to transport school kids and women for free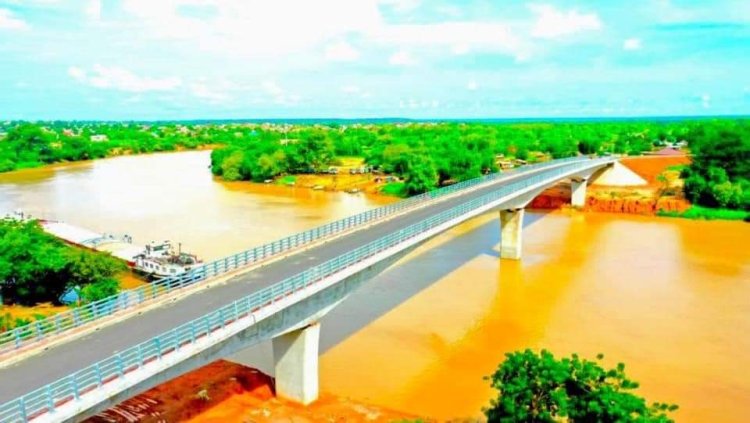 The Gambia government named a new bridge after a generous canoe man, Samba Juma. The bridge is situated across The river Gambia and will make life easier for people of that region. It will also increase economic activities between The Gambia, Senegal and other surrounding countries.
Up until now, residents of the region relied on canoes and small ferries as means of transportation. Samba Juma was one of the few individuals transporting people across the deep river with his canoe at that time. Mr. Juma, who solely relied on canoeing for livelihood, would take it upon himself to help school kids and pregnant women cross the river.
"Samba Juma was a canoe man who transported passengers between Basse and Kerewan Badala. He also provided free transportation to the schoolchildren and would spend nights at the Riverside to help patients, particularly pregnant women." Office of The President wrote
The President of The Gambia, Adama Barrow who was a student at that time, also benefited from Mr. Jumu's generosity, "President Barrow was one of the people who benefited from his kind deed. Though he was impoverished and relied on the canoe for income, he had a generous heart and was willing to share all he had. The bridge was named after Samba Juma to honor human virtues; such as kindness, generosity, and the fact that even the destitute may have dignity. Just do it for the greater good." The presidency wrote.