Suntrust Bank Offers Loan To Female Drivers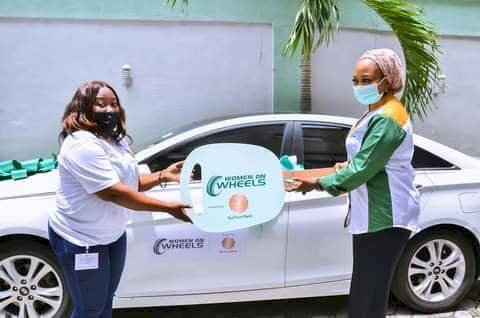 By Yvonne Ugwuezuoha
Suntrust Bank has launched the Small and Medium Enterprises (SME) Product Loan for women in the logistics business tagged 'Women on Wheels'.
The initiation, which was launched in Lagos, is a 24-month facility aimed at empowering Female Uber and Bolt drivers in Nigeria with Car Loans at a 15 per cent interest rate.
The Chief Executive Officer of Suntrust Bank, Halima Buba, said the loan is an asset finance programme for female Uber drivers between the ages of 18 and 52 years.
Buba further disclosed that the bank had designated N250m for the project alone.
She said: "We gave out 100 vehicles to 100 beneficiaries in Lagos and have plans to visit two other states, Abuja and Port Harcourt before the end of April and gradually other state capitals in Nigeria.
"We intend to visit Port Harcourt and Abuja within the next two weeks to give out 100 vehicles each to beneficiaries in the two states and later on we will be visiting other state capitals in Nigeria with at least 20 vehicles each."
"All that is required for this programme is a driver's license, be registered under Uber or Bolt and you are good to go."
Executive Director of the bank Mr Umar Dan'Umma, in his opening remarks, said the product launch is an opportunity for the bank to showcase what they can do for each sector of the economy in Nigeria.
Mrs Oluwadamilola Oladoke, a beneficiary and Brand Ambassador for Women on Wheels, said she will give her former car to another woman to continue the empowerment process.
Daily Trust