SENEGAL: Homosexual Gathering In Nioro Gets Broken Up By Gendarmerie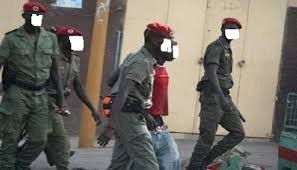 Senegal's gendarmerie has dispersed a crowd of suspected homosexuals after they gathered at the premises of Cedeps in Nioro to get test for HIV/AIDS, according to Senego.
The gathering got dispersed by the gendarmerie after members of the public raised the alarm of a gay gathering taking place.
The gendarmerie were called after the mayor of the city reportedly went to Cedeps' office after being informed of the activity. The association reportedly has its headquarters in Dakar and is said to be a pro-gay group.