Prime Suspect In Killing Of Plateau Fulani Leader Arrested In Lagos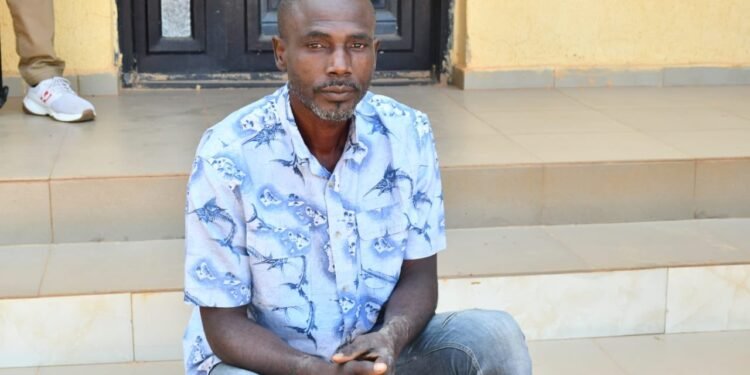 The suspected killer of Plateau community leader, Adamu Idris, Philip Gokas, (PHOTO CREDIT: Nigerian Army on
By Bashir Musa.
The prime suspect behind the gruesome murder of late Alhaji Adamu Idris Gabdo, the Fulani leader (Ardo) of Panyam district of Mangu LGA of Plateau State has been arrested by troops of Operation Safe Haven, OPSH, in Lagos State.
A statement by the Spokesperson for the Nigerian Army 3 Division Maxwell Khobe Cantonment, Rukuba, Major Ishaku Takwa, said the suspect, "Mr Philip Goskas also known as Jaykimo, was arrested in the Ogba area of Lagos State enjoying himself and drinking beer at a football viewing centre."
Major Takwa said, "Mr. Gokas has fully confessed to the crime and has provided crucial information that will aid in the arrest of additional individuals involved in this heinous act in the coming days."
It would be recalled that troops of OPSH recovered the body of the late Fulani leader in a remote area of Bauchi State after he was declared missing on 24th September, 2023 following his visit to Panyam for peace taPrime Suspect In Killing Of Plateau Fulani Leader Arrested In Lagos.