Nurse arrested for injecting Mohbad not registered — Lagos NANNM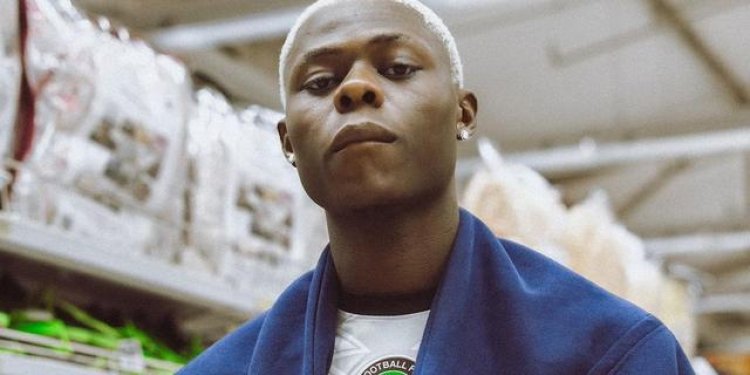 The Lagos State Council of the National Association of Nigeria Nurses and Midwives, NANNM, has revealed that the individual arrested for injecting the late Nigerian rapper, Ilerioluwa Oladimeji Aloba, popularly known as Mohbad, is not a registered nurse.
The body disclosed this in a press statement made available on the official X (formerly Twitter) account of the association late Friday.
In the statement signed by the Lagos NANNM Secretary, Toba Odumosu, the association said there is a need for professionalism in reporting and conducting investigations about the circumstances that led to the death of the rapper.
NANNM, through the statement, also dismissed the term 'Auxiliary Nurse,' saying it has no place within the country's healthcare system or laws.
READ ALSO:
Nigerians bought kerosene at N1,041 per litre in October – NBS
While expressing support for the ongoing investigation, the body extends condolences to the family, friends, fans, and associates of the late 'peace' hitmaker who passed away on September 12.
The statement reads partly, "The National Association of Nigeria Nurses and Midwives, Lagos State Council, expresses its deepest condolences to the family and associates of the late musician, Ilerioluwa Aloba, popularly known as Mohbad, during this difficult time. Our thoughts and prayers are with them as we mourn his tragic passing.
"We fully support the ongoing investigation into the circumstances surrounding his death and urge the relevant authorities to leave no stone unturned in the pursuit of justice for him.
"However, we must stress the importance of professionalism in reporting and conducting this investigation. NANNM is closely monitoring the situation with keen interest. Our preliminary investigations indicate that the individual reportedly taken into custody by the police for providing care to Mohbad is not a registered Nurse.
"We emphasize the critical need to verify the qualifications and professional status of individuals before labeling them as healthcare professionals.
"In Nigeria, to be recognised as a Nurse, one must complete a rigorous five-year Bachelor of Nursing Science program at a university, followed by an additional year of internship. Alternatively, one can undergo training at an accredited School/College of Nursing and become registered and licensed by the Nursing and Midwifery Council of Nigeria.
READ ALSO: SDP backs Tinubu on fuel subsidy removal
"We wish to clarify that the term 'Auxiliary Nurse' has no place within Nigeria's healthcare system or its laws. An individual is either a qualified Nurse or an unqualified individual performing tasks beyond their competence.
"Furthermore, we call on the investigating authorities and the media to exercise caution and accuracy in their reporting during this investigation. We will not tolerate any misrepresentation of Nurses and the Nursing profession. We demand that all media outlets that inaccurately reported the arrest of a Nurse take immediate corrective action to rectify their stories."