NASENI Deploys Technologies To Train 600 Youths In Modern Farming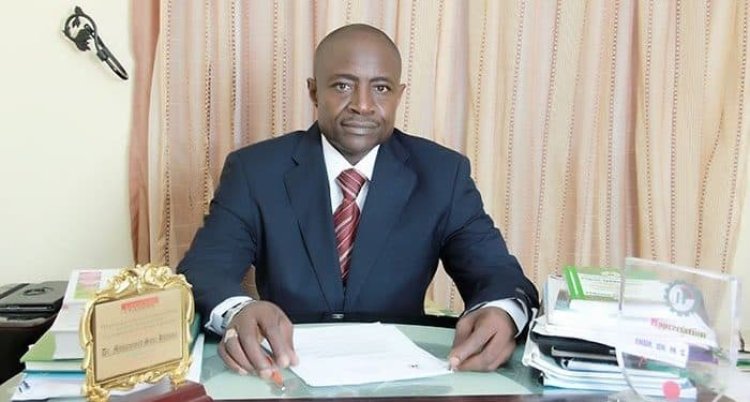 The National Agency for Science and Engineering Infrastructure (NASENI) has flagged off the federal government's nationwide youth empowerment and skill acquisition programme on the use of modern farming techniques.
The programme targets 100 youths per geo-political zone of the country.
Speaking during the kickoff of the programme on Monday in Kebbi State, the Executive Vice Chairman and Chief Executive of NASENI, Prof. Mohammed Sani Haruna, said it was in response to the clear directive by President Muhammadu Buhari for economic diversification into agriculture.
He said, "The exercise was a mission accomplished and a sign of the seriousness of the administration to empower the youths and also to lift Nigeria's agriculture away from mere subsistence."
Haruna said all the developed countries of the world began with agriculture and later became great because they introduced modern techniques, science and innovations into the practice of agriculture in their journey to industrialisation.
The Attorney General of the Federation and Minister of Justice, Abubakar Malami (SAN), who chaired the occasion, said the president was determined to tackle the high rate of youth unemployment, poverty and food insecurity as well as keen on the industrial transformation of the country.
He said the programme was, essentially to take the youths off the streets, address their restiveness, increase food security and make agriculture very attractive to young people.
He said the North West geopolitical zone was known for farming as a general occupation and therefore the choice of the introduction of modern farming for the youths in the zone.
The AGF noted that "It is against the background that 70 per cent of Nigerian youths and workforce live in the rural areas. Therefore, targeting them with new farm implements and techniques by NASENI was like putting a round peg in a round hole."
The governor of Kebbi State, Senator Abubakar Atiku Bagudu, said the programme was clear evidence of the desire to transform the country through the use of science, technology and innovation
He challenged the trainees to dream to become billionaires and millionaires by practising modern farming and or as successful agriculture entrepreneurs including livestock.
Some of the equipment and farming implements fabricated by NASENI, which were handed over to the trainees included seed planting machines, water pump machines, irrigation machines and insecticide spraying machines amongst others.