Messi stays at Barça (official)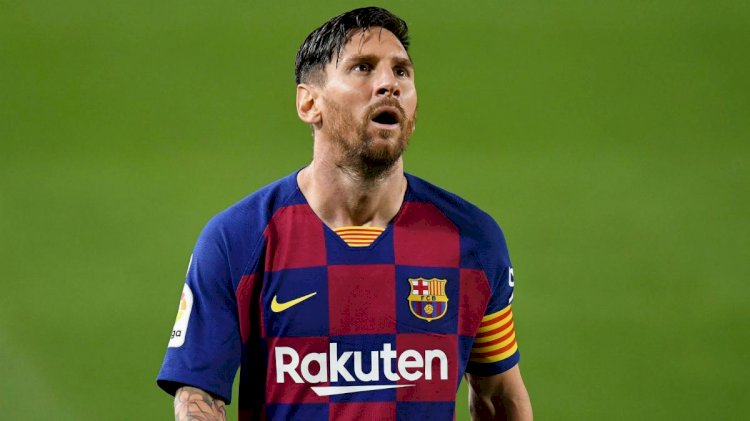 Eager to leave FC Barcelona, ​​Lionel Messi will finally complete his contract with his training club. Indeed, the Argentina striker, under pressure by his leaders and La Liga, preferred to give up the idea of ​​setting sail.
It's a very intense soap opera that just ended this Friday at 6 p.m. Disappointed by the broken promises of its leaders and in the most total vagueness following the humiliation suffered against Bayern Munich (2-8) in the Champions League, Lionel Messi (33) did everything to leave the FC Barcelona. But with tension peaking in the last few hours, the Argentina striker ended up whistling the end of recess. Indeed, the six-time Ballon D'Or has announced its intention to complete its contract, which expires next June. While his father, Jorge, did everything to find an agreement with the Barcelona decision-makers, the pressure put by them, supported by the top leaders of La Liga, ended up bending the Messi clan. Trial, impossible for Messi "I am going to continue my adventure at the club because the president told me that the only way to leave was to pay the clause of 700 million euros, something which is impossible for me. The other way to do that was to go to court. I will never go to trial against Barca because it is the club that I love, that has given me everything since I came here. This is the club of my life, I made my life here, "La Pulga told Goal. "I will stay at Barça. I will do my best. I always want to win, I'm competitive and I don't like to lose. I always want the best for the club, for the dressing room and for me. I don't know what's going to happen now. There is a new coach and a new guideline. That's good, but you have to see how the team reacts and whether or not it will give us more qualities. What I can say is I stay and I will give my best, "the South American promised. Messi demolishes the management Messi still took the opportunity to scratch Josep Maria Bartomeu, whom he accuses of not having kept his word. "Management is a disaster. I told management I wanted to leave, throughout the season. But the president always told me that we would talk about it later. He wasn't paying attention to what I said. I was forced to send a registered letter to listen to me. I thought now was the time, that the club needed younger people and I thought I finished my cycle here, "he said. "This season has been very complicated for me, in training, on the pitch, in the locker room… I've always said that I wanted to end my career here, fighting for titles. But the truth is, it hasn't been a long time since. Every year they are proud but every year we tinker ", tackled the best player in the history of Catalan training. A forced retention, almost out of spite, which speaks volumes about the unease between Messi and his long-standing team.
Maxifoot