MEDIA SHOULD  MINIMIZE REPORTING INSECURITY—CDS IRABOR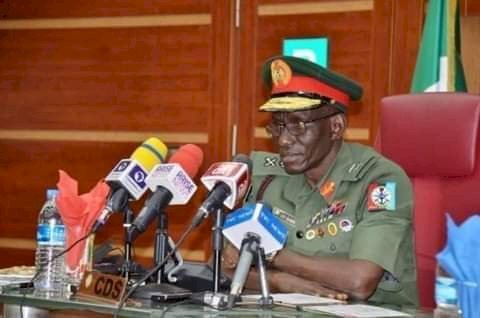 The defence chief said this on Tuesday at the Financing Safe Schools event in Abuja.
Speaking during a panel session, Irabor said the narratives of the media concerning insecurity are misleading.
He said it is better for the media to minimise the reportage of such issues as it breeds fear among citizens.
"The narratives that you find within the media space is misleading. I will rather that the media begin to tone down the hype that they give to issues that have to do with insecurity," Irabor said.
"The reason is this: it starts stoking fear amongst the people. There's some sense of confusion that is also introduced such that it would appear that everyone is no longer focused and thinking right to be able to understand what needs to be done at a particular point in time."
"I would rather urge the media to understand that a failed nation is actually not also good for the business of the media. And it's only when you have a better understanding of the impacts that one is able to make progress.
"We desire to live in an environment where peace and security prevails."