IPOB Proscription: Appeal Court Shifts Kanu's Joinder Application To March 7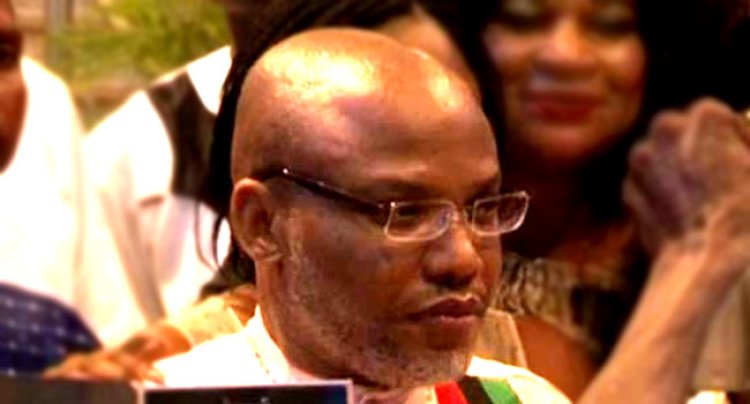 The Court of Appeal Abuja on Wednesday shifted hearing in an application filed by the detained leader of Indigenous People of Biafra (IPOB), Nnamdi Kanu, seeking to be joined in the appeal challenging the proscription of the group by the Federal Government, March 7, 2023.
Kanu had on September 5 filed the joinder application as an interested party in the January 18, 2018 judgment, that proscribed IPOB.
Although the hearing of the application was scheduled for Wednesday, the appellate court did not sit and the matter was shifted to next year.
Lead counsel to Kanu, Chukwuma-Machukwu Ume, who filed the processes, said his client was appealing the judgment of the trial court which was rendered without hearing from him.
Kanu, who expressed dissatisfaction with the judgment, proposed to challenge it on appeal.
In his proposed grounds of appeal, he contended that the trial judge erred in law when he ruled that the Attorney-General in his application exparte exhibited documents showing the existence of a threat to national security by the Respondent/Applicant and accordingly made the order.
On this ground, Ume argued that the ex parte Order of proscription of the Appellant and its listing as a terrorist group violated Applicant's constitutional right to a fair hearing when the 2nd Respondent, consequent upon the said Order declaring and proscribing the Appellant as a terrorist group, arrested, detained and is currently prosecuting the Applicant on charges of terrorism and as a member/leader of the Appellant on six (6) count charges solely predicated on the said Order pending on appeal.
That prosecuting the Applicant with the offences enumerated above, which offences are wholly predicated on the said ex parte Order, and upon which Applicant was not on notice, violated Applicant's constitutional rights, including particularly his right to a fair hearing.