I'll Build On Goodluck Jonathan's Efforts To Reform Almajiri System – Mustapha Lamido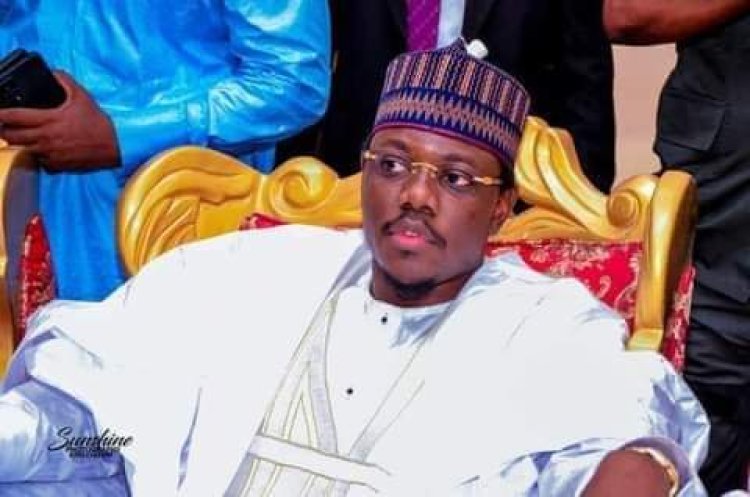 The gubernatorial candidate of Peoples Democratic Party, PDP, in Jigawa State, Mustapha Sule Lamido, has promised to remodel the almajiri education system in the state if elected as governor in 2023.
Mr Lamido, son of former governor of the state, Sule Lamido, stated this in an article titled; My Vision for Jigawa State (lV).
According to him, if he assumes office, he would take inventory of all Almajiri schools and Tsangayas and have a census of the students and teachers, known as alarammas.
He promised to form a technical committee comprising the alarammas, ministry of education staff and some experts that will come up with a sound and sustainable policy for the Tsangaya system.
"Already, we have some existing ideas and structures developed by ex-president Goodluck Jonathan which states like Sokoto have built upon. Internationally, I have personally studied the Malaysian remodeled Almajiri system which has been working excellently; we also have some remodeled systems in some parts of West Africa.
"I will feed the policy formulation committee with some of these findings, so that our aim of having a reformed, rebranded, working and sustainable Almajiri system can be achieved," he said.
Mr Lamido also revealed that teachers' welfare would be top-most priority of his administration, adding that his government, if elected, would improve the condition of service for education personnel.
"We will study and review the teachers salaries with the hope of increasing it to the highest amount possible and permissible by the economic situation.
"God willing, we will create allowances to motivate them and create a reward system to appreciate the best and most dedicated teachers in the state.

"We will train and retrain them to further their education while making the necessary learning tools and equipment available for their utilization Insha Allah. We shall create an avenue for periodic teacher-government engagement where operational successes and challenges of education will be discussed.
"We will use information in such engagements to take swift action where necessary and make adequate plans where applicable," he promised.