Guinea,onset of PEDERUS:a dermatologist, advises against '' Do not crush it on your skin ''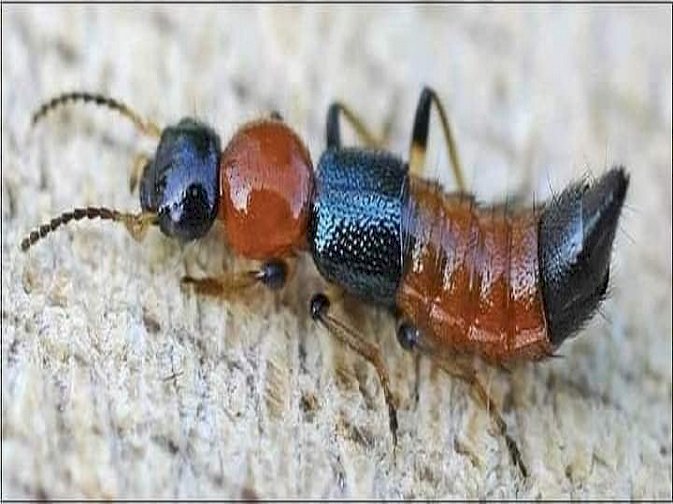 You've probably seen him or heard about him. This is PEDERUS, an insect that has claimed victims for several weeks.
It is black and orange in color, the insect usually appears at the end of the rainy seasons. Be careful when it lands on your body to blow so that it rises, especially not to crush it on your skin, because the consequences are enormous, argues the dermatologist. Professor Thierno Mamadou Tounkara
"The fact of being crushed, this insect releases gives off a toxic liquid for the skin. And this is what explains the occurrence of this dermatosis called pederosis ".
To avoid it, you have to: "Destroy the rotting grass around the houses, in the evening you have to close the doors and windows of the houses. You should also turn off the lights before going to bed, "All of this contributes to the risk of coming into contact with the insect, reassures the dermatologist at Donka Hospital
If you accidentally crush it on your body, wash the area immediately with soap and water, but do not self-medicate. If the pain persists, go to the nearest health center, concludes the venereologist.
Source afriquevision