Fulani herdsmen are also kidnapped, robbed –Miyetti Allah South-East chairman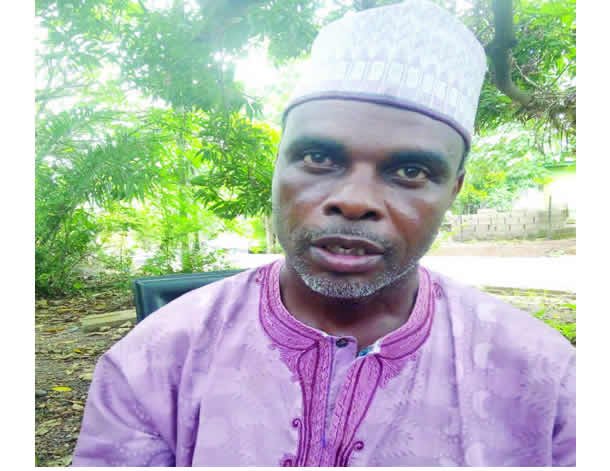 Alhaji Gidado Siddiki is the South-East Zonal Chairman of Miyetti Allah Cattle Breeders Association of Nigeria. He tells RAPHAEL EDE some of the measures the association has put in place to curtail criminal activities allegedly carried out by Fulani people in the zone
Since when have you been living in the South-East?
I have been living in the South-East since 1986. I have also been living cordially and in harmony with the people. They take me as their brother; we work together, and they support me in all my business endeavours.
What has been your experience in that period?
My experience with the Igbo people has been good; they are peace-loving. They accommodate strangers more than the locals and they are hard-working. Anytime there is anything to discuss, they involve us.
What made you come up with a ban on herdsmen who have no family in the South-East from rearing cattle?
It is the decision of the entire herdsmen living in the South-East. We go for meetings and everybody has seen that these intruders are the people causing trouble in any state. If staying in your state would bring peace to you, why do you want to go to another state to cause problems for others? In the South-East, most of the time, you see people leaving minors with their cattle and going back to stay somewhere else. Those minors don't even know the value of the cows they are rearing let alone the value of somebody's property. They can destroy somebody's farm because they don't know its value. And when you destroy somebody's crops, it is the same cows that would be sold to pay for whatever was destroyed. So if you cannot come here with your family so that we can monitor your minors, how they rear the cows, take your cows and children back to where you are staying so that they will monitor you very well there. Those of us (Fulani herdsmen) staying here in the South-East are with our cows and with this development, somebody from Anambra cannot come to Enugu; he has to stay in Anambra and somebody from North-West, North-Central, North-East to the South-East. We will not take that because if they are the ones bringing problems to those of us here, let them go; we will stay on our own.
How would you describe the security situation in the country?
First, I will say that I am very disappointed with the way people take human lives and how people are politicising the security situation in the country. Lives and property are important and should be protected but people destroy them because of politics. I'm saying this because, on social media, some media houses speak against Fulani herdsmen as if they are the only people causing havoc in this country; as if they are the only people who are criminals; as if they are the only people who don't want peace in this country, and to me it is not true. The Fulani man likes peace and he doesn't like any crisis. But in any race or tribe, you cannot say everyone is a saint. In any society or tribe, I know a criminal is not a friend to anybody; he can victimise anybody. Our people are suffering from kidnapping – they kidnap our people and collect ransoms. They rob our people in the bush but nobody will hear about the cases because they don't come out to narrate their experience. So people don't know what they face. Our people are killed in crises and tribal wars in this country. Our people are suffering from so many things and they are not spared from all these problems but regrettably all the time, they are the only people that are being accused of being criminals. I don't know where these accusations are coming from. Is it that the politicians want to use it as a political tool to fight another political party? Now in Nigeria, there is no criminal again apart from the Fulani; it is surprising to me. When there is any attack, kidnapping, robbery, Fulani herdsmen will be used as the headline and blamed for it.
People say in those days, Fulani people lived peacefully with host communities, what changed?
I think people who are in the opposition want to fight the government. When I say the government, I don't mean only the Federal Government but government at all levels. Government at all levels have oppositions who don't want them to be there. There is no administration in the South-East that has not put in place mechanisms to ensure peace. But still, people are against such efforts. I think they just want to create instability and destroy what the governors had put in place. In Enugu, for instance, we have peace and security committee. In this committee, we have leaders of the Christian Association of Nigeria, and representatives of farmers, herders, government, and security agencies.
I don't know why people will be castigating the governors of the South-East that they are not doing anything. However, if any Fulani man or Igbo man is found to be a criminal or kidnapper, such a person should be treated as a criminal. We should not refer to people of an entire tribe as criminals.
What feedback have you received from herdsmen regarding the ban?
This decision was made by the herders living in the South-East. I am the chairman of a group and I am not talking for myself; I am talking on behalf of my group. We met and agreed on this; that is why I can come out to say it.
How effective do you think it will be considering that many herders will be in the bush? How will the message get to such people?
Most of our businesses are done in the bush. So, we know where we meet them and we know how to disseminate information to them. We also know how to take action to implement it because it was a unanimous decision made by all of us. So, we have to work to make sure that we sanitise where we stay.
There have been attacks by suspected herdsmen in Enugu and other parts of the South-East in the past, how did you handle them?
A criminal is nobody's friend. I told you that our members are being kidnapped and robbed in the forest. Who are those kidnapping them? Criminals! So, when you say herdsmen, you are using a blanket term for everybody. So we are against those people if they are herdsmen. We don't know whether they are herdsmen or not but what we know is that a kidnapper kidnaps people and a robber robs people. So when you say they are herdsmen, that means you know who is responsible for those things. But I cannot prove the innocence of all the herdsmen. So a Fulani man is a Fulani but not every Fulani man is a herdsman. There are Fulani people who are not even doing the business of cattle rearing but they speak the language, behave like Fulani and look like other Fulani people. So if that person has done something to you, he will not become a herdsman because a herdsman is the one moving with his cattle. That is why we say we will tour all the cattle markets to sensitise our people to let them know if they are here in Enugu and not doing any business, they should leave this place. If a Fulani man fails to do so, we are going to fight him. We cannot leave any bad person to infiltrate where we stay. So, anybody who has nothing to do should go back and find something to do.
What else are you doing to prevent Fulani herdsmen/farmers clash in the region?
As Miyetti Allah, we have structures in the South-East. We have chairmen in the states, senatorial zones and local government areas; we have our boys everywhere. Whenever somebody calls to inform us that a farm was destroyed and describes the place, I send someone to assess the level of destruction along with the community leaders. After assessing the damage and establish the value of what was destroyed, my man will find out the person responsible for the destruction. He must find the man and the man must pay. If he refuses to pay, we the Miyetti Allah will use the police to arrest him so he can pay the farmer. So this is our mechanism to ensure peace.
What do you think about the suspension of RUGA programme by the Federal Government?
I don't know what they mean by RUGA. To my understanding, it is where Fulani people will settle. But I know Fulani are settling now. Why RUGA? I don't know why people are saying that they want to establish RUGA. Maybe it means something that I don't know about. I think we (Miyetti Allah) are the sole coordinators of herdsmen in Nigeria; they have not consulted with us about the RUGA establishment. In all these debates against RUGA or talks against it in the media, you will rarely hear the Miyetti Allah leader talking about RUGA because we have not been consulted. So when you want to do something for us, you should consult us. When you want to postpone something, you consult us. We don't know what RUGA is.
What do you think about the proposed water resources bill that will give the Federal Government right over land around water areas, which many people believe is a tactic to give land and water sources to Fulani herdsmen?
I think we are supposed to be brothers and sisters. We have to love one another; a Nigerian is a Nigerian whether you are Fulani, Igbo or Yoruba. So if a programme will be done for the welfare of Igbo, if the Fulani man says he doesn't like that programme, I think he doesn't want Nigeria, he doesn't want his brother and he doesn't want himself. I have told you that Fulani people lack so many things because they only have one business – cattle rearing. The Federal Government should recruit 200 or 300 Fulani people; take them abroad to learn the modern ways of grazing cattle. When they come back, the government should start the business for them. As you can see now, 65 per cent of Fulani herdsmen in Nigeria don't have cows again. They have lost their cows in different crises with their hosts; they fight them, kill them and kill their cattle. So many of them have lost their cows and are just roaming about. They are not educated, they don't know any other business and they have no cattle. When those that will be trained start the business, others will see that the business is lucrative. I think others would stop going about with their cows and start the new system of grazing.
Are you saying that Fulani people don't know any modern system of grazing?
Yes. Over 95 per cent of Fulani people in Nigeria do not know what ranching is all about. When I don't know something and you are telling me to do that, I will feel that you just want me to lose what I am doing. But if I see somebody who is doing what you want me to do and he is making it, I will decide which one is profitable. Is it going about, suffering in the bush and quarrelling with people or staying in one place? So it is the government that is supposed to encourage people by doing that.
But there is this argument that cattle rearing is a personal business like farming, that the government should not be funding cattle rearing.
Why are you saying so? The government is funding agricultural businesses. They give farmers chemicals, fertilisers, and loans. Have you heard any amount that was approved for Fulani herdsman? The vaccination that they used to give to herdsmen's cattle is not being done again. There is nothing for the Fulani man. So you see we are not benefiting from the government like that. Look at what is happening in Benue and Plateau; they have captured the date of all the farmers, and they will be paid but no Fulani man was consulted. They have killed their cattle, they have killed their people and nothing has been given to them. So the Fulani man is the loser in Nigeria. But about people saying that the Presidency is helping the Fulani; they should know we are not benefiting from the government. It is the farmers that benefit more from the government. There is nothing for Fulani man in Nigeria.
What do you think is the solution to the problem of insecurity, killings and kidnapping across the country, some of which are said to be perpetrated by your kinsmen?
I will not accuse Fulani herdsmen because 95 per cent of them are not government workers. Ninety-five per cent of government workers are farmers, so they have to protect their brothers. The Fulani people are few and they have nobody to protect them; that is why they are saying that all the crises are being caused by Fulani herdsmen but it is not true. The solution is for the President to put a mechanism in place that will encourage communication between the farmers and herders so that everybody will know why they are causing problems for their counterpart. And people that will be put in the committee should be very sincere and they must understand that they are working as committee members.
You say Fulani people are not government workers but we know that many Fulani people are heads of top government ministries, departments and agencies. Even most of the security agencies are occupied by Fulani people. What do you have to say to that?
I have been telling you that Fulani herders are in the bush with their cattle; it's not all Fulani people that are cattle herders. Those people you say occupy those positions; how many of them are herders or how many of their brothers are herders?
Are you saying that they don't have feelings or connections with the herders in the bush?
No, I am not saying that they do not have feelings because they are brothers but they are not herders. There was a time people were fighting in Jalingo (in Taraba State). They blocked a road and said they were looking for Fulani men. The person you were looking for was not the person you were attacking. So it's not everybody that is a Fulani herder. We have Fulani herders in the bush with their cows. We have Fulani cattle businessmen who you cannot call herders. We also have Fulani people who are in government; they don't have any cow and they are not even ready to do the business.
PUNCH