EL-RUFAI,THE BEE AND THE FACE OF NEXT NIGERIAN PRESIDENT.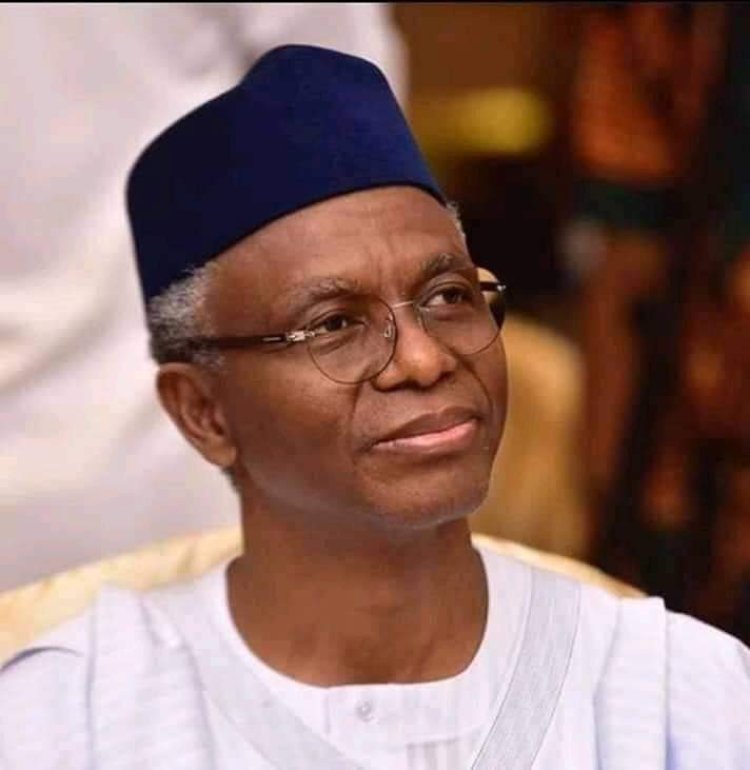 The political challenge is clear. As the industrial economy has given way to the information economy, the post Nigeria Political, tribal and religious crisis particularly in Kaduna State need urgent reconciliation of markets and liberal democracy that fostered social mobility and a strong middle class that has become obsolete and Nigeria need a new strategy for a new era. This is a challenge not only to our political system, but to our political imagination that as Nigerians must begin to find it answers as another historic Presidential elections draw near in 2023. In the title of this piece ,he is termed a bee because those crying all day in Kaduna and Nigeria as result of El-rufai are our enemies and they cry loud whenever he bites them .
Mallam Nasir El-rufai is a Kaduna born educationist , reformist and Political strategies who is believe to be an accidental public servant who's policies was the most criticized during his days as Minister of the Federal capital territory (2003-2007) but ironically his policies became the most celebrated in a century soon after his exit . It is believe that his policies are harsh but are profitable in no distance future and we must learn to endure the hardships to reap out unborn children from been victims of the calamity and danger ahead.
I can remember in 2015 when Nigerians was yearning for change from the old people Democratic party regime that was characterised by insecurity, Massive corruption,rapid unemployment , Farmers/herders clashes and division along ecthnic, tribal, regional, Political and religion which many believe the change governement of APC will come to manage. Many are of the believe that President Muhammadu Buhari has done more than enough in this regards but the likes of El-rufai are desperately needed to take this country to it destination. Many are still asking questions among themselves as who will manage better country come 2023 other the Kaduna State Governor known as Mai Rusau (the demolisher).
Nasir El-rufai is regarded as the bees for bitting everyone in his days as Minister and now as Governor of Kaduna with many developmental strides that eyes couldn't believe in his four years as Minister and now five years as Governor of Kaduna State . A friend of mind who accused me of supporting a Kaduna State Governor despite his policies of inhuman face , according to him , El-rufai is leading a divided Kaduna State which I refuted on many occasions citting an example with El-rufai/Balarabe 2019 ticket that was won on integrity , credibility and competency as against the background of their tribe nor religion .This alone has restore the lost glory 1993 annulled Presidential elections that brought late MKO/Kingibe Presidential ticket on the platform of SDP against their religion background . This what has been lost in Nigeria where leaders are elected on the basis of their tribes and religion other than the service they can offer if elected .
Mallam Nasir El-rufai has led an educational reforms which many criticised from a distance including myself but later got convinced that the action of the Kaduna bee has indeed brought to an of a none professional engagement of teachers in Kaduna State.The parents in Kaduna State has all their faces smiling far away from their homes as their kids returns back with polished English as against of what is obtainable in the past . The civil service reforms that created a number of employment opportunities and pave room for thousands of jobless youths in Kaduna State to be employed remain one of the giant strides of Mallam Nasir El-rufai led change governement in Kaduna State. The improvement in internal revenue generation that gave the state an opportunity to implement the Minimum wage will remain forever in the mind of narrators particularly the Kaduna State workers .
The most criticized and the most talk about Governor has done more than enough to bring to an end of the activities of bandits in some of part of the state of the which until his inauguration was operating freely. He has reduced to a bearest minimum the reported cases of kidnapping for ransome in the part of Kaduna State particularly along Abuja-Kaduna highway and his none negotiatiable courage with criminals is paying a very good results today in the state. Mallam Nasir El-rufai has succeeded in bringing to end the most Politicised Southern Kaduna crisis which until he took over as Governor was a market venture to some people who reports incidents that never happened just for dollars to flows . Infact,this was the serious problem the govenment of El-rufai faced due to multi-dimentional nature of the southern Kaduna crisis that has it roots to from the previous records of violence on Innocent souls that almost 37 years history Zangon Kataf and 90s as well as the 2001 religious crisis and the most chaotic of 2011 post elections crisis that killed a number of Innocent passers-by .
The prototype of typical crisis in Nigeria and Kaduna State is nothing strench that cannot be manage by our political leaders but for fear of been accuse of doing the right thing make almost all previous Governments in Kaduna and Nigeria at large to failed. It is on records that our media outfits remain one of the country's major challenges to restore our dignity,law and order for fear to tag a religion or religious bigot. This fear has hindered so many development and programs in Kaduna State but luckily the people of Kaduna State were has Mallam Nasir El-rufai free of charge to do the needful and doing it all are complaining that they are been bite .We have sacrifice our comforts for our generation to enjoy and this exactly our work to ensure proper people reorientation to support a man who's faith is not the basis of governance and the man of Mallam Nasir El-rufai. Many has it that Kaduna State has witnessed more developmental strides in five years of El-rufai than all previous Governments combined since 1999-2015. There are massive infrastructures in Kaduna and the state has been turned to a mini Dubai within the short time of El-rufai as Governor .
Finally , One of the most talk about in recent times that prompted me to come up with this piece is his refusal to allow worship centres to open after the Presidential directives .As a Muslim faithful, the nature at which some are cursing the governor for this action is not the best instead his actions to ensure the safety of Kaduna State citizens must be applauded because it is only people of his kind can ensure strick guidelines and protocols of the NCDC . I am of the opinion that with the recent Presidential speech of easing the lockdowns living the decision of enforcement at the mercy of the State governors then most of the lives of other citizens will certainly be in danger due to their attitudes towards governance . Many of the state Governors are placing emphasis on their Political gains as the first priority instead of the lives of those they took an oath to protect. This few qualities of Mallam Nasir El-rufai make him an outstanding Nigerian politictician and upon whom the future of Nigeria rely on long as leadership is concern despite his itching and biting policies .
As young Nigerians,This will be our project and a course we can champion to ensure that those using religion as tools to undermine this reformer never succeeds . I am glad that Nigerians from North and South are keying into this golden project of El-rufai 2023 to rescue Nigeria from those who have the brain behind our predicaments and are uncourse to undermine the future of our unborn children .
By: Najib Muhammad
(najibmuhammad134@gmail.com).
Writes from Kebbi State.