Donald Trump Arrested Over Criminal Charges
Former US President, Donald Trump, has been arrested on criminal charges. He was arrested on Tuesday ahead of his arraignment at the Manhattan Criminal Courthouse.…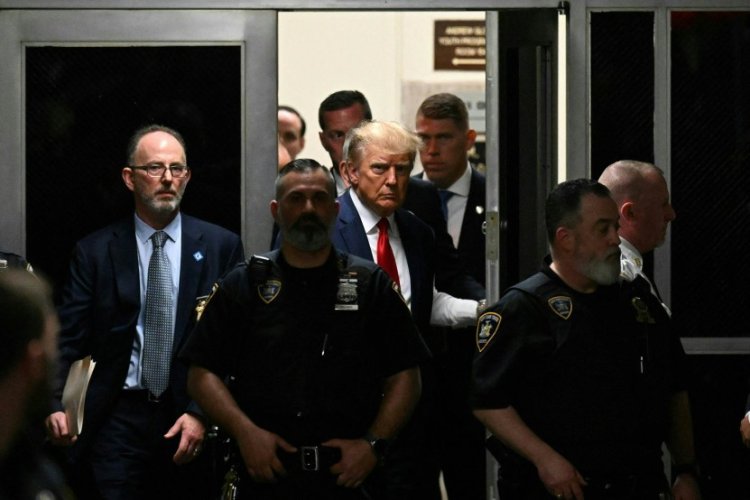 Former US President, Donald Trump, has been arrested on criminal charges.
He was arrested on Tuesday ahead of his arraignment at the Manhattan Criminal Courthouse.
The charges are related to money paid to adult film star Stormy Daniels in 2016 before he took over as America's number one citizen.
Shortly before his arrest, Trump took to Truth Social, his media platform, to express shock.
"Heading to Lower Manhattan, the courthouse. Seems so SURREAL — WOW, they are going to ARREST ME. Can't believe this is happening in America. MAGA!" he said.
The indictment returned last week by a grand jury against Trump.
Manhattan District Attorney Alvin Bragg's indictment marks the first criminal charges against Trump, but it's not the only potential legal trouble in front of the former president, according to CNN.
Special counsel Jack Smith is still moving forward with an investigation into Trump's role in the January 6, 2021, attack on the Capitol and the handling of classified documents at Mar-a-Lago.
Trump arrived in New York on Monday afternoon, flying up on his jet from Palm Beach. He stayed overnight in Trump Tower, and headed 4 miles south to the courthouse in downtown Manhattan on Tuesday afternoon.
Law enforcement in New York and the US Secret Service have been planning for the prospect of Trump's appearance at the courthouse for weeks.