Crowwe is now live on Google Playstore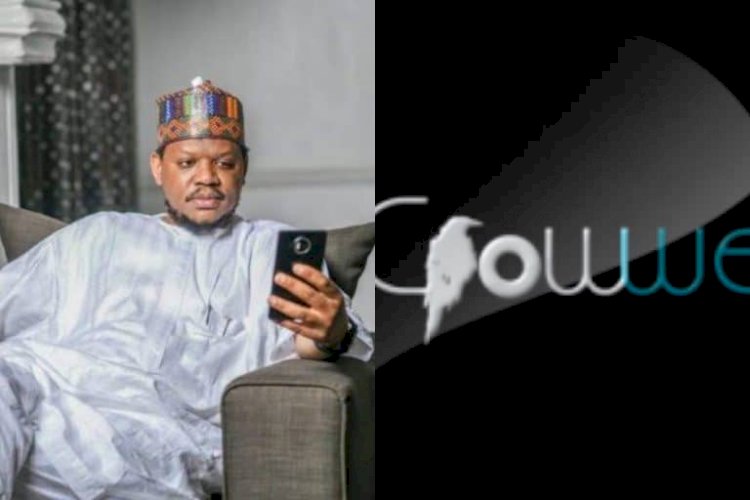 Social Media company founder Adamu Garba wrote: Crowwe is now live on Google Playstore we are back guys. Let's go!
"Crowwe is a Nigerian multi-purpose app built to ensure privacy in instant messaging, ease mobile payment, and let you connect with friends and family while building business and life."
We use our cutting-edge technology to put the most advanced instant messaging platform and online payment system in place, but it is also a place where you can create a community, have fun, and interestingly, make fortune.
Our goal is to build a world-class Nigerian social media app that does better than the ones brought to us from abroad in terms of building fortune, earning fame, and having fun.
That is why we sum our purpose up into three words: fortune, fame, and fun.
But the lure of it actually comes from the peace that comes with knowing that your chat history can no longer be screenshot without your permission or even shown to a third party.
Or have you seen our digital wallet that people are talking about? It lets you transfer and receive money at a go without even closing your chatting app. It is that simple.
Your family are waiting for you here…
Our diversity is evidence in the mixture of our team, and we want this culture of cultural diversity to be contagious. In our company, the only set of people we do not employ are the Yorubas, and Igbos, and Ebiras, and Muslims, and Hausas, and Christians.
We are just a team consisted of human beings who don't care what deity (or non-diety) you believe in as long as you are a good human.
If your goal is to build a life, a business, and a network that transcend border limitations, religious and racial discriminations, and tribal segregation, then there is no better place to be than the Crowwe platform.
We welcome feedbacks and complaints (but don't tell anyone about it)
We are a user-centric platform devoid of the arrogance of being too big. We understand that we exist because of you and we are not only happy to listen and work on your complaints, but we are also always waiting and willing to hear them.
Your privacy is completely secure, even from us. Yes, it's why we decided to build the app in the first place. The betrayals of other social media apps in protecting our privacies have become too contemptible to ignore.
We have so much more to crow about but we will let you find out more when you download the Crowwe app.