Crisis Shows PDP Will Be Victorious At The Polls – Reps' Forum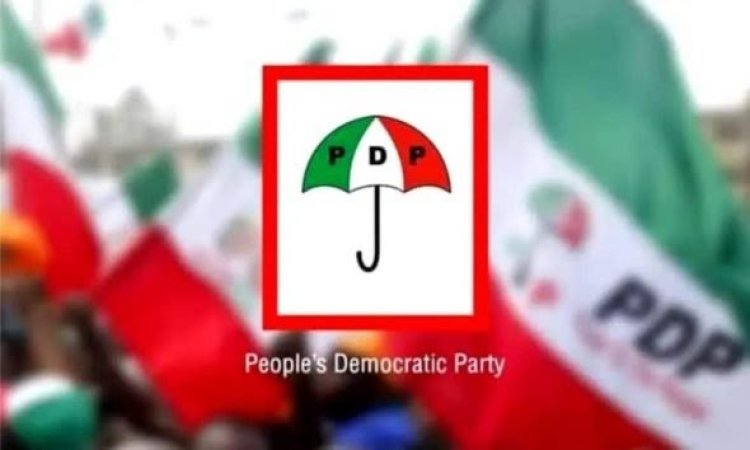 Ahead of the 2023 general elections, the Peoples Democratic Party (PDP) Reps Aspirants Forum (RAF) has said the crisis rocking the party is a sign that the party's Presidential candidate, Atiku Abubakar, will be victorious during the election.
Addressing a press conference in Abuja on Sunday, Danjuma Muhammad, National Chairman of RAF, also said they have put in place machineries to deliver Five Million votes and at least fifty votes for Atiku in every polling unit across the country.
Muhammad flanked by other members of the forum also promised that they were sure Governor Nyesom Wike of Rivers State will work for the party and Atiku during the election.
The Forum noted that even though they lost the primaries of the party, members were committed to using their structures in the 360 federal Constituency across the country to mobilise votes for Atiku and all other candidates of the party.
Muhammad said Nigeria must be rescued from the "chaos" the All Progressives Congress (APC) has plunged the country into, adding that "this can only be done by first enthroning a new leadership order to take charge of the affairs of this country. This is an obligation that lie squarely on the shoulders of the PDP, being the leading opposition party and one that is sensitive to the plight of the People."
On the PDP Crisis, the forum said, misgivings are natural reactions in every human quest for leadership not only political contest, and as such the PDP cannot be an exemption, adding that "As a matter of fact, crises of this nature tend to fester longer in parties that have the highest likelihood of winning."