Covid-19 / Mali: Former International Player Seydou Keita offers more than 30 million FCFA to 600 households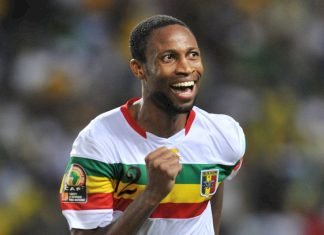 Nice gesture by Seydou Keita towards the Malian people! The former international football player has donated more than 30 million FCfa to his country. More than 600 vulnerable households in the Bamako district received food this Sunday morning at the Réal stadium in Bamako.
"This donation is made up of 557 bags of rice, 611 bags of millet, 300 bags of sugar, 100 can of oil worth more than 30 million FCFA for more than 600 families all from vulnerable groups," reports the malijet site visited by Senego.
A gesture which, according to the former captain of the Eagles of Mali, will help reduce the vulnerability of the beneficiaries.