BREAKING: Police Arrest Bello Turji's 'Doctor', 36 Others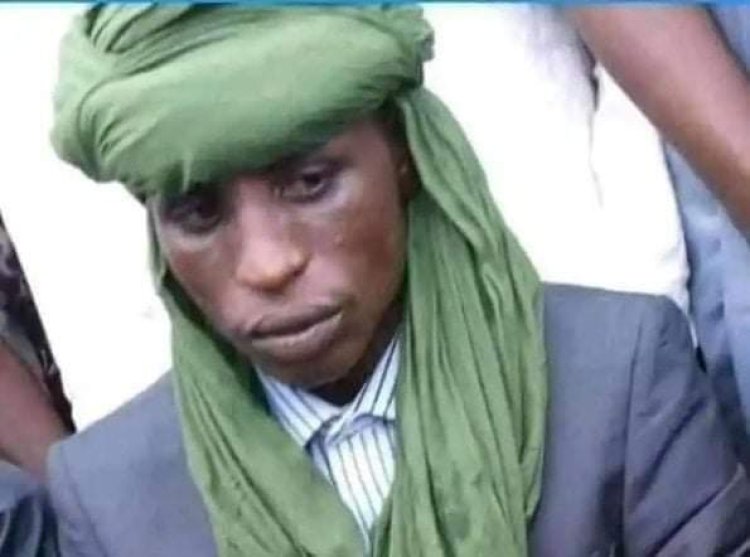 The Sokoto State Police Command has arrested a healthcare worker, Abubakar Hashimu, treated notorious banditry kingpin, Bello Turji, when he was wounded by soldiers in an attack three years ago.
Addressing a press conference in Sokoto on Monday, the Deputy Inspector General of Police, Operations, Ahmed Zaki, said Mr Hashim was arrested alongside 36 others.
ALSO READ
Some of the suspects included Musa Kamarawa, Bammi Kiruwa, Zayyanu Abdullahi, Hardo Yunusa and Samuel Chinedu, among others.
According to the DIG, the arrests were made between Jan. 20 and Jan. 29.
"Between Jan. 20 to Jan. 29, the Operation Sahara Storm of the Nigeria Police identified and raided the bandits' camps in Illela, Rabah, Isa and Goronyo Local Government Areas of Sokoto State.
"During the operations, the police arrested no fewer than 37 suspects at different locations and several exhibits were recovered.
"All the suspects were linked to the notorious gang leader, Turji, and they have all confessed to their complicity in the crime of banditry.
"However, investigation into their cases is still in progress and the suspects will be charge to court as soon as the investigation is completed," he said.

Speaking with Premium Times when paraded before journalist Monday evening in Sokoto, Mr Turji's doctor said while he was in his patent store shop, one of the arrested suspects, Musa Kamarawa invited him into the bush to treat Mr Turji and other bandits wounded by soldiers.
He said: "He took me to Turji's camp in the bush and I treated the bandits' leader for the gunshot injury he sustained on the head. That was the first time I met him. It was three years ago.
"From there on, I kept helping them while some of them even came to the town for treatment or (to) purchase drugs especially pentazocine injections," he said.
Another suspected drugs supplier to the bandits, Samuel Chinedu, was paraded by the police.
Mr Chinedu told journalists that he collected N18, 500 for each of the pentazocine injections he sold to bandits.

The police said he was arrested in a hotel room in Sokoto metropolis while he was waiting for his money after providing drugs and other essentials to the bandits.