Atiku Sells Off Shares In Intels, Says Buhari's Govt Destroying His Business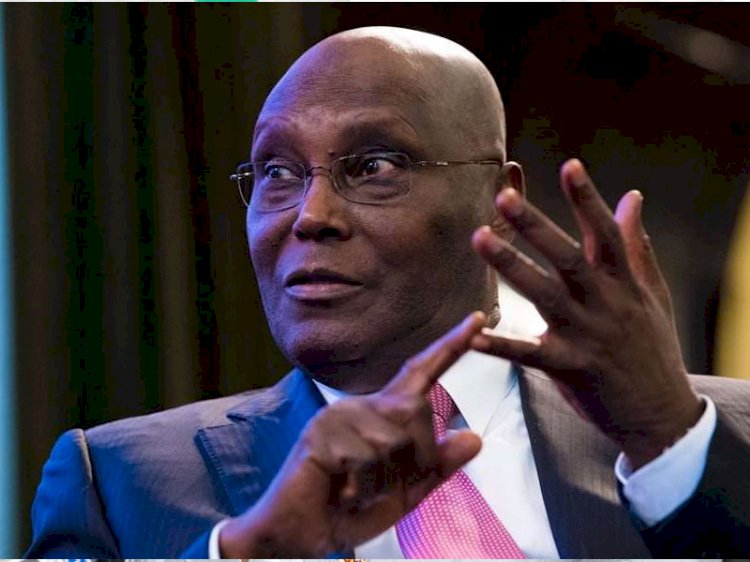 Atiku Abubakar
Founded in 1982 as Nicotes Services Ltd, Intels Nigeria Limited is regarded as Nigeria's largest logistics company.
Atiku, in a statement on Monday by his Media Adviser, Paul Ibe confirmed the sale of the shares saying the former vice president has redirected his investment to other sector of the economy.
"Co-founder of Integrated Logistics Services Nigeria Limited (Intels), Atiku Abubakar, has been selling his shares in Intels over the years.
"It assumed greater urgency in the last last five years, because this Government has been preoccupied with destroying a legitimate business that was employing thousands of Nigerians because of politics.
"There should be a marked difference between Politics and Business.
"Yes, he has sold his shares in Intels and redirected his investment to other sectors of the economy for returns and creation of jobs." the statement read.
Neither the Presidency nor the APC had responded to the allegation by the former Vice President.
The Face-off
Daily Trust reports that the Nigerian Ports Authority (NPA) had in September 2020 terminated boats pilotage monitoring and supervision agreement that the agency had with Intels, saying that the contract was illegal.
The Federal Government earlier in April 2020 approved the recommendations of the Attorney-General of the Federation, Abubakar Malami, breaking the near-monopoly of Mr Atiku's Intels in the handling of oil and gas cargoes in the country.
The Attorney-General of the Federation, Abubakar Malami had in a letter addressed to the NPA argued that the agreement which had allowed Intels to receive revenue on behalf of NPA for 17 years, was in contravention of the Nigerian Constitution, especially in view of the implementation of the Treasury Single Account (TSA) policy of government.
Intels however kicked against the termination of the agreement describing the action as "preposterous" and highly injurious to Nigeria.