American rapper, Cardi B, has asked the judge to postpone the trial over her 'Gangsta Bitch' cover art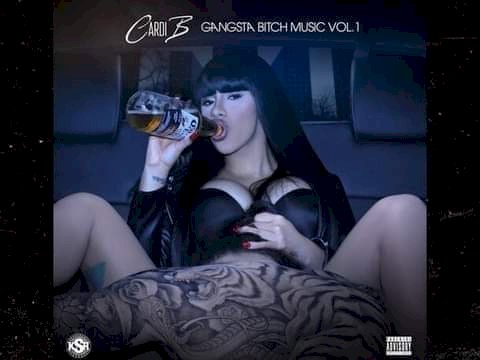 She was sued about four years ago over the 'Gangsta Bitch Music Vol. 1' which features her sitting back and drinking a bear while a man puts his head between her legs.
The man believed to be Kevin Brophy with a back tattoo, sued over the photo, saying it was 100 percent him in the cover art.
He however said he never posed for the photo or gave Cardi B permission to use his likeness.
He went on to say the cover art ruined his life and as such he wanted at least $ 5 million in damages.
The trial was set for October 2021 but, according to local American media reports, Cardi B has filed new legal documents, asking the judge to delay the trial.
According to reports, she wants the trial to be delayed because she just gave birth to her son on September 4, 2021.