5-Year-Old Hanifa Abubakar Abducted In Kano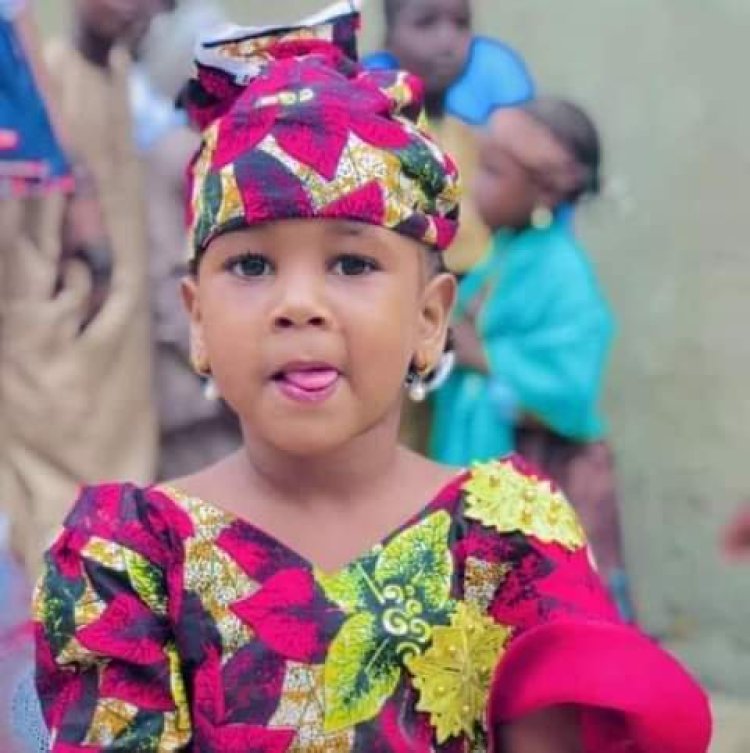 A five-year-old girl, Hanifa Abubakar, has been abducted in Kawaji area of Kano on Saturday.

She was whisked away by kidnappers who came in a commercial tricycle and lured her to enter for a joyride.
The incident occurred at 5pm when she and other neighbourhood children were returning from an Islamic school.
"The distance from her home to the Islamiyya school is not far. So children normally trek to the school in group on their own," said her uncle, Suraj Zubair.
"According the account of some children who witnessed the incident, the kidnappers came in a tricycle and offered to hitchhike them to their home. After dropping them off, they then asked Hanifa to enter again for an extra ride, and then zoomed off with her.
"I want to use this medium to call on those who have any useful information about the whereabouts of Hanifa to contact the nearest police station or call this number: 08032668195."
Kawaji area in Nassarawa Local Government is one of the neighbourhoods with high child kidnapping incidence in Kano.
In the same neighbourhood, 9-year-old Yusuf Nasiru was abducted on December 28, 2020 after returning from afternoon Islamic school.
Recall that in October 2019, the Kano State Police Command had paraded a gang of six kidnappers for allegedly abducting, selling and forceful conversion to Christianity of nine children in Onitsha, Anambra State.
Following mass abductions of Kano children in the past few years and the rescue of some of them in the Southern parts of the country, Governor Abdullahi Ganduje had constituted a Commission of Inquiry to investigate infringement of rights of the rescued children as well as unearth all the cases of missing persons from 2010 to date in the state.