2023: Building A New Nigeria Possible, Says Peter Obi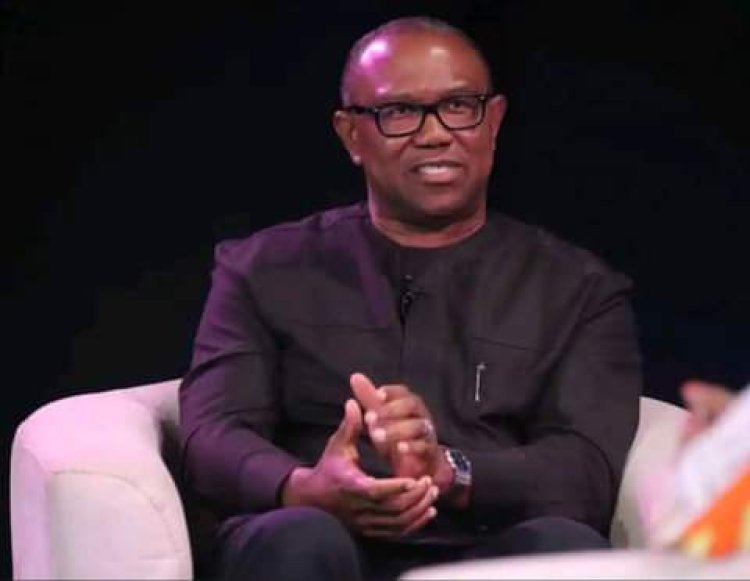 A former Governor of Anambra State and Presidential Candidate of Labour Party (LP), Mr. Peter Obi, has assured that building a new and better Nigeria is possible.
Obi stated this in Abuja while speaking at the conference with the theme 'Navigating the Corridors of Power, the Church and Politics" organised by Rhogic and hosted by Goodheart Ekwueme,
According to him, "if we get young people with the competence and capacity to be there, things will change."
He described politics in Nigeria as a case where the wrong persons have taken over the leadership.
He stressed that unless this crop of politicians is flushed out and competent people voted in, the country will continue to suffer.
We cannot allow this gangsterism to continue, Nigerians should take back their country."
On whether a third force coud wrestle power from the two main dominant party, the former Anambra state governor said that "the people will decide since it has been a two-horse race for 24 years and nothing has changed as the number of people pushed into extreme poverty has doubled from 60 million to 120 million in 24 years, Nigeria can't continue this way."
Obi further noted that "it is about the people. When I contested as governor in Anambra State, I did so in a small party. People told me that I had no structure. But the people are the structure. When I was a governor in Anambra, my party had no state or federal lawmaker and when I left as governor no state was as financially stable as Anambra. We did not owe anybody. The people will decide who will rule them.
Also speaking at the conference, the National Secretary of the Young Peoples' Party (YPP), Mr. Vidi Bamaiyi, maintained that 75 per cent of politicians in Nigeria are political bandits.
Political bandits have taken over Nigeria. Most of them have no business being there. Political bandits have taken over the political space," he added.
A former Commissioner of Finance in Akwa-Ibom State, Senator Albert Bassey, said that only through direct primaries would the country eliminate money politics saying "going forward, Nigerians should vote for candidates and not party."
This Day.