15m youths endorse Gov Bello for President'
youths have endorsed the Kogi State Governor, Yahaya Bello, as the most credible presidential candidate for 2023, a youth movement under the auspices of GYB2PYB disclosed on Thursday.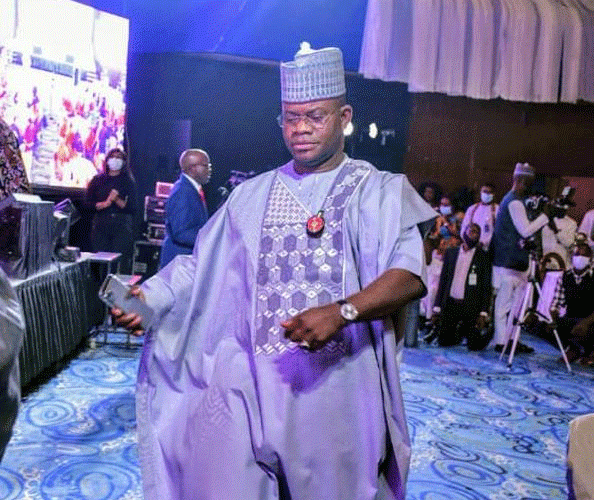 The group divulged the information in a communique by its Director-General, Amb Nihi Oladele, during the second virtual meeting held at the Federal Capital Territory, Abuja
Recall the group had earlier presented list of the 31 state coordinators, which was adopted during its first virtual meeting in December 2020.
While inaugurating the state coordinators as well as commissioning GYB2PYB's Head Office, the DG urged Nigerians, especially the youths to give Governor Bello the needed support in 2023.
According to him, "We have searched all over the length and breadth of our country and found out that Governor Yahaya Bello, who is a young man and who has given the women and young people the platform to be the drivers in their own affairs, will perform well if elected into office.
"Nigeria as presently constituted, needs a young dynamic, forward-looking, and experienced leader, which is why we are joining hands with Governor Yahaya Bello to liberate our country from the challenges confronting us.
"The governor has what it takes to provide purposeful leadership and good governance, if elected as President in the 2023 general elections.
"He will offer the right leadership, as he is interested in the good of Nigeria. The GYB2PYB Youth Movement is not a selfish agenda, but an effort to project, market, and sell him (Yahaya Bello) to other Nigerians.
"The GYB style of leadership is what we need in this country, the leadership of a government of the young people by the young people and for the general wellbeing of all Nigerians.
"Over 15 million Nigerian young men and women have signed a request letter that will be handed over through some selected youths and women across the 36 states of the federation and the FCT to Governor Yahaya Bello to call on him to accept to contest the position of the President."