We Must Keep Religion Out Of 2023 Race – APC Chieftain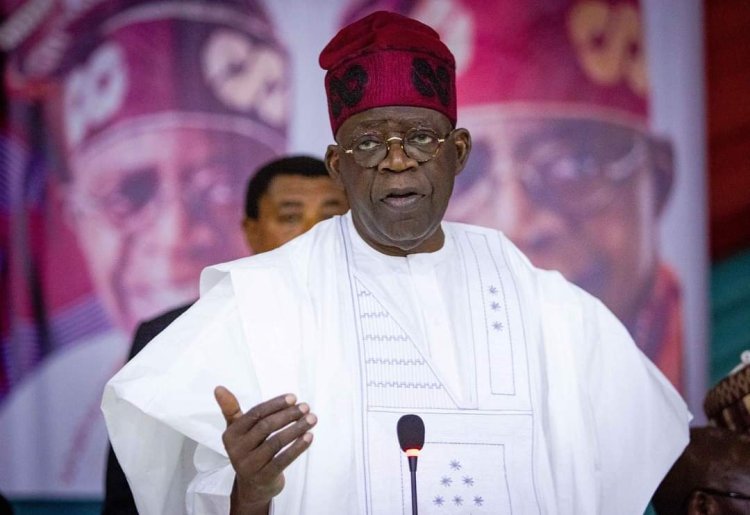 He recalled that in the first and second Republics, religion did not play any role in the country's politics.
"The constitution of Nigeria makes the issue of religion personal," he said while responding to concerns being raised about the choice of running mate of the APC Presidential Candidate, Asiwaju Bola Ahmed Tinubu.
Tinubu, a Muslim is faced with the challenge of choosing a running mate from the North with some sections of the country already warning him about choosing a Muslim as his Vice.
Olusi, a close ally of Tinubu said, "In America, they don't talk about religion. In Britain, they don't talk about religion. The problem of Nigeria is hunger, insecurity and ensuring the wellbeing of the people. So the people should leave religion out of governance. Let the people elect any government they want.
"We have a Southern candidate but the North must be represented. Let us talk about competency, loyalty to the party. Religion is personal, let us borrow a leaf from our leaders in the First Republic. The issue of religion should be secondary.
"If you are talking about Muslim-Muslim or Muslim-Christian ticket, what of our brothers that are neither Muslim or Christian? Are you also going to talk about Pagan-Muslim ticket," he added.
Atiku, others need to make serious consultation
A PDP chieftain in Lagos and former Director-General of Atiku Abubakar Presidential Campaign Council in 2019 advised the PDP Presidential candidate to engage in "serious consultation" on the choice of the running mate.
He advised that Atiku can still make overtures with the former Governor of Anambra, Mr. Peter Obi whom he stated, left the party "prematurely."
He noted that the PDP candidate can look towards the South-East for his running mate in view of the agitation for Igbo Presidency in the region.
He shortlisted the former Governor of Imo State, Mr. Emeka Ihedioha; Governor of Delta State, Ifeanyi Okowa, Governor of River State, Nyesome Wike; Governor of Edo State, Mr. Godwin Obaseki.
He particularly raised Wike high for his commitment to the party and accepting the outcome of the election.
Ogunbambi however stated that the process is not "simplistic." "To that extent one may want to interrogate how easy that is within the larger picture of the political arrangement on the ground. I am speaking now about the PDP governors, the Southern PDP governors and their desire to have some modicum of influence, thinking of the Igbo agitation.
"It is not as simple as you think. There is a need for serious consultation on this matter because the number two man in the situation we find ourselves will make a difference."
For Tinubu, he advised him not to "toy with choosing a Muslim as running mate," saying it could work against him.