The Remotest Settlement in The Gambia will Access Electricity before 2025- President Barrow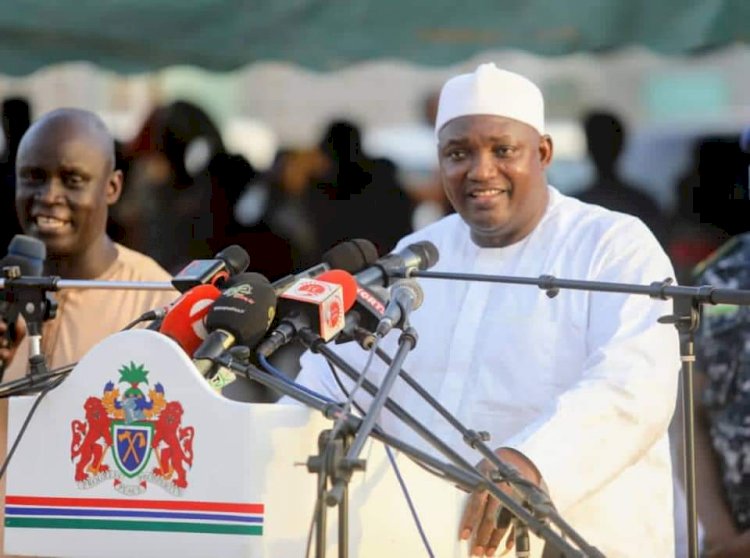 Addressing a huge crowd in Essau, North Bank Region, President Barrow revealed that his government's target is to get electricity to the farthest communities in The Gambia by 2025, citing the historic lightening ceremony of the Kiang Electricity Project.
The Head of State is on the first leg of his constitutionally mandated nationwide tour, which will take him 30 days to dialogue with the people about their concerns and his government's plan to address them.
In addressing the health concerns of the inhabitants of the region, the President revealed that his government is rolling out community ambulances where people will stay in their homes and call a number to access an ambulance instead of rushing to the health facilities for the services.
Additionally, President Barrow highlighted the numerous developments his government is embarking on, particularly in road infrastructure to positively impact the lives of the Gambian people.
While heaping praises on the president for the successes his government is registering, various speakers pleaded for more to be done in the areas of health, agriculture, employment opportunities and, social amenities.
The President while giving assurance that his government prioritizes their needs, called on the people to exercise patience with the pace of development and support his government's agenda in transforming The Gambia into a beacon of hope, especially for the youth.

#BarrowMeetsPeople2020